This blog is part two of a three-part blog about my experience at Write Canada, Canada's largest conference for Christian writers, which was held at the Holiday Inn Yorkdale in Toronto, Canada, on June 23-25th, 2016. 

Day Two of Write Canada saw delegates attend continuing classes that spanned the entire day. Topics included dramatizing Scriptures, writing memoirs, writing romances, a forensic science boot camp, the anatomy of a novel, and how to publish an e-book. To view details on the sessions, please click here. 

The session I attended was called "Writing on Social Responsibility" and was presented by Compassion International's Amber Van Schooneveld. 

I took this session for a couple of reasons. Firstly, I am very interested in the topic of writing for social justice and change. It is something I personally engage in with my writing, and I will be conducting a workshop in this topic for ages 8 to 12 this summer (although only a portion of the workshop will focus on poverty). Secondly, I am a former Compassion Canada Ambassador (musician or speaker who advocates for the sponsorship of children in developing companies at various kinds of events), and I wanted to reconnect with Compassion.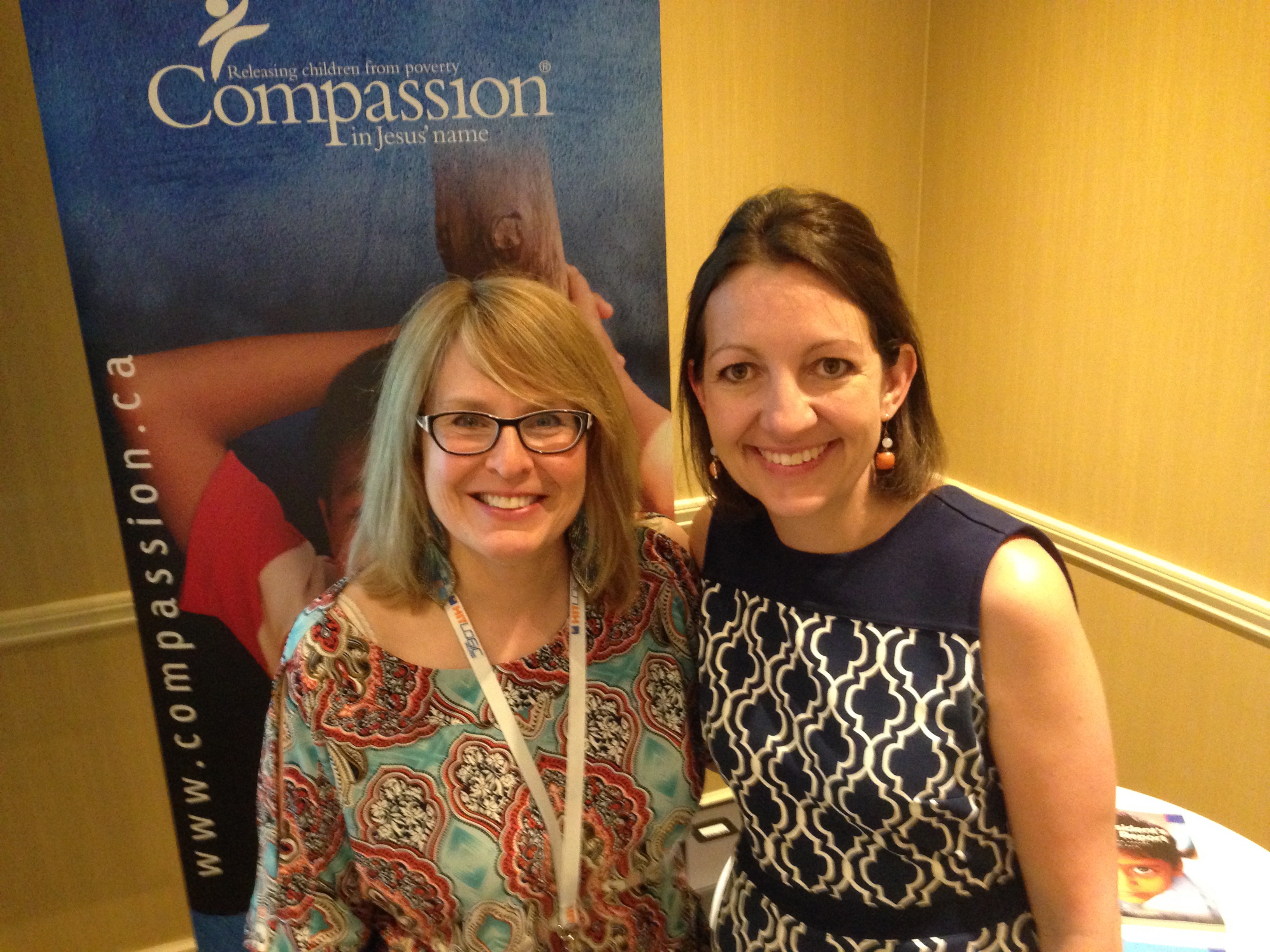 What I loved about Amber's presentation is that she gave a lot of encouragement to us as writers, and included a number of Scriptures, practical tips, and exercises we could use to accomplish our purposes of writing with an eye to social responsibility effectively. 

"It's not a mistake that you are a writer…He has created work for us to do on His behalf in advance…dedicate your gift to Him." – Amber Van Schooneveld 
 
"Speak up for those who cannot speak for themselves, for the rights of all who are destitute. Speak up and judge fairly; defend the rights of the poor and needy." – Proverbs 31:8-9. 
Some of Amber's opening key points were: we must not perceive ourselves as "heroes" swooping in to "save" people in poverty; and we must not portray the people we are writing about as "helpless." There needs to be a genuine listening and learning on both sides, focusing on the commonalities and not the differences. Plus we must not shy away from showing the complexity of a situation. 

To hear more of Amber's teaching (or to order any other of the sessions mentioned above on CD or in MP3 format), please go to https://thewordguild.com/2016-wc-audio-order-form/. 

Which brings us to The Word Awards, which were held on the evening of June 24th. I was delighted that my first children's picture book The Two Trees was shortlisted in the children's fiction category. All dressed up at the awards in a stunning dress by Papillon, I couldn't resist getting a photo by the delightful mural just outside the Holiday Inn Yorkdale's outstanding restaurant.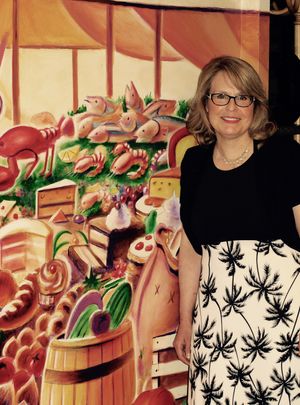 Although my book did not win, it was lovely to reconnect with my author-friends and meet new ones too. I send hearty congratulations out to all finalists and winners; may the Lord continue to work through you as you grow your career, ministry, and His kingdom.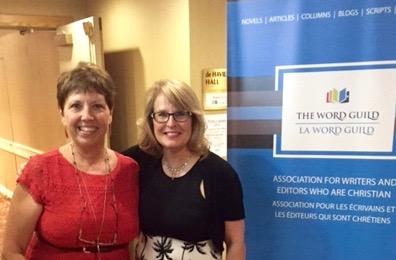 Pictured above is my friend Glynis M. Belec, who was also a finalist in the children's fiction category. You can read more about Glynis and her books here. 

You can click here to view all the winners. 

To read PART ONE of this blog, please click here. 

My next blog posting will include my notes and comments on WRITE CANADA 2016: DAY THREE. See you then!