This past year (2017) was one full of excitement, successes, fun, and pleasant surprises. But don't get me wrong—there were plenty of disappointments and challenges too! 
It was a year to explore new ventures and friendships, and to let some things go. But as I reflect back on 2017, I choose to remember the very best of the year. 
Here are my top 17 moments of 2017, listed chronologically (more or less). 
#1 – Worshipping with Bethel Music at Break Forth Canada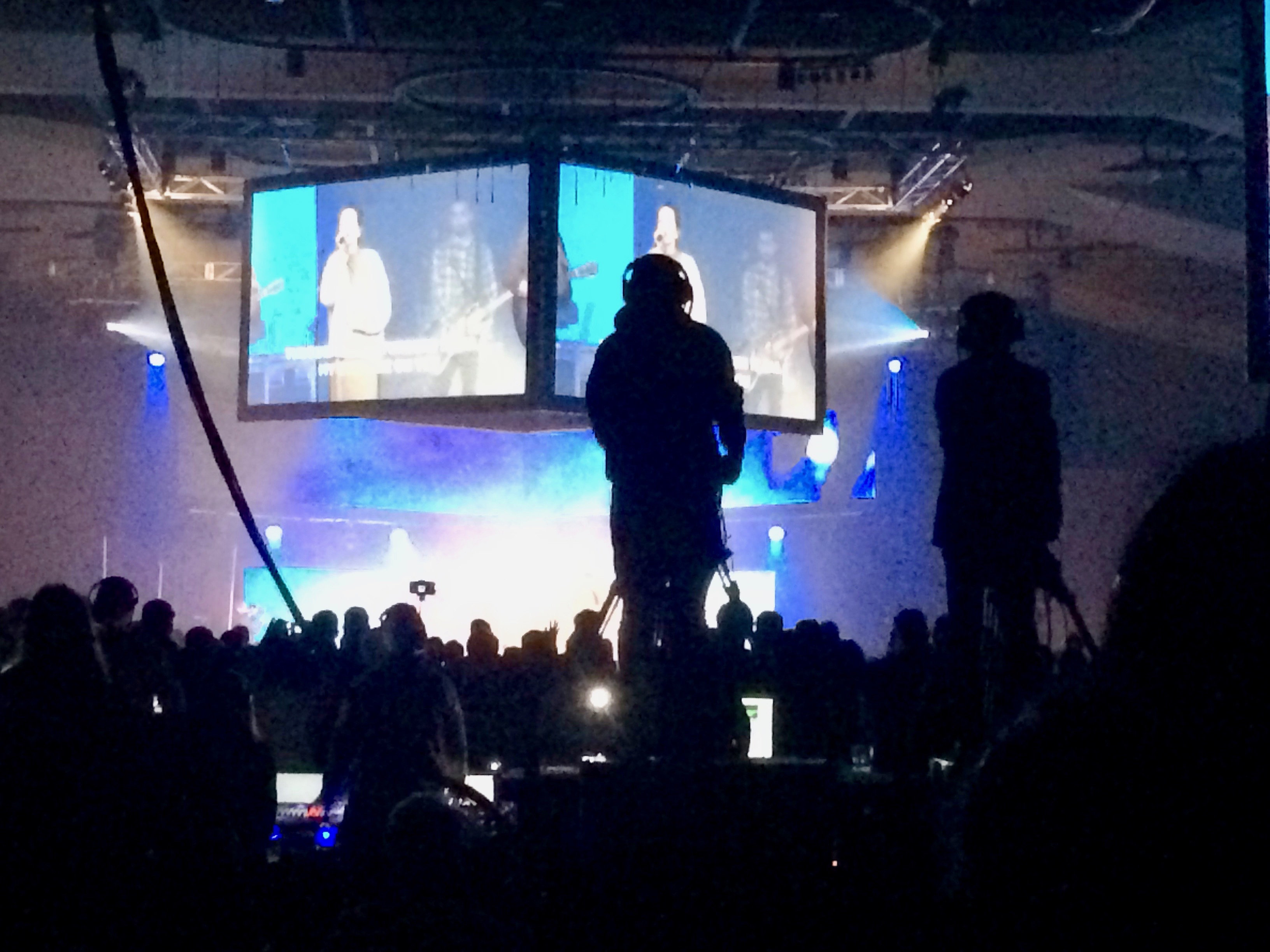 #2 – Meeting Canadian Christian recording artist Brian Doerksen 
Brian has had a huge influence on my songwriting and worship-leading journeys.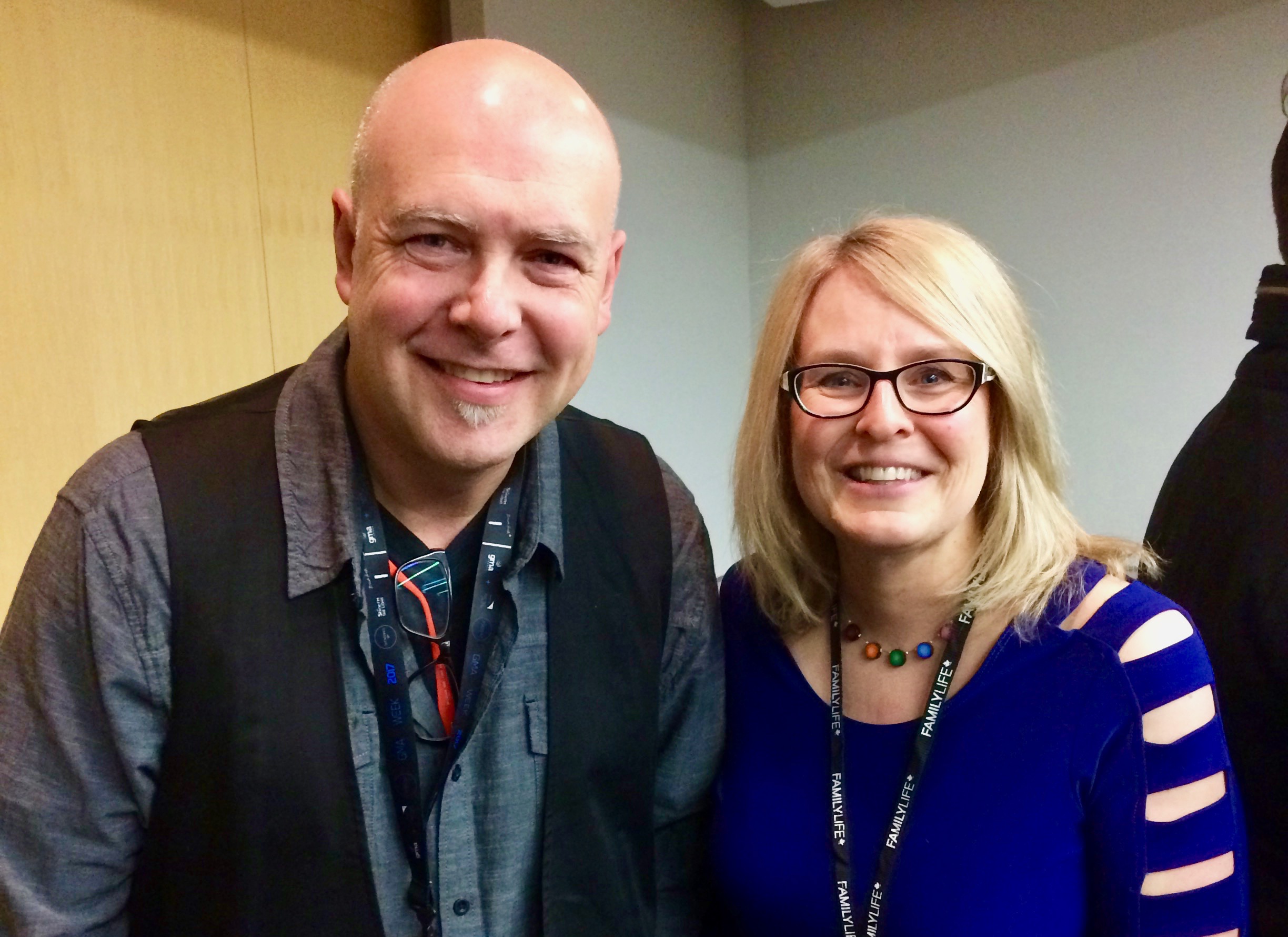 #3 – My single "Holy Spirit" shortlisted for The Word Awards (for song lyrics) 
This song continues to be in rotation on select radio stations across Canada and beyond. You can purchase it here.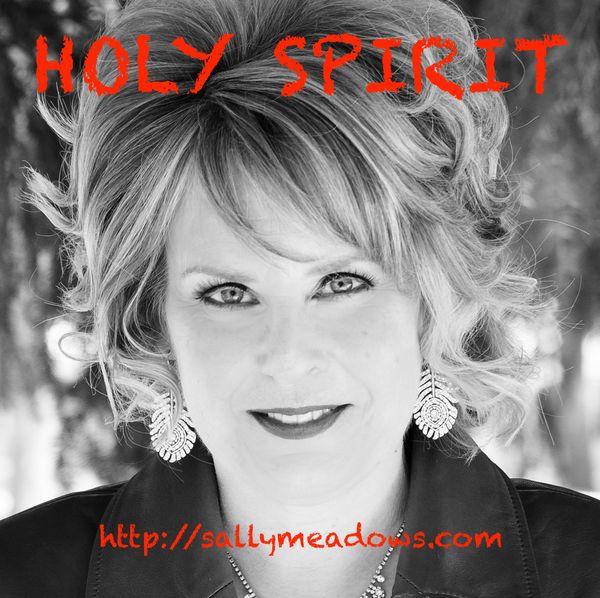 #4 – Raising autism awareness with K-4 students through my children's picture book The Two Trees 
Many of my school presentations are funded by the Saskatchewan Writers' Guild's Author Reading Program.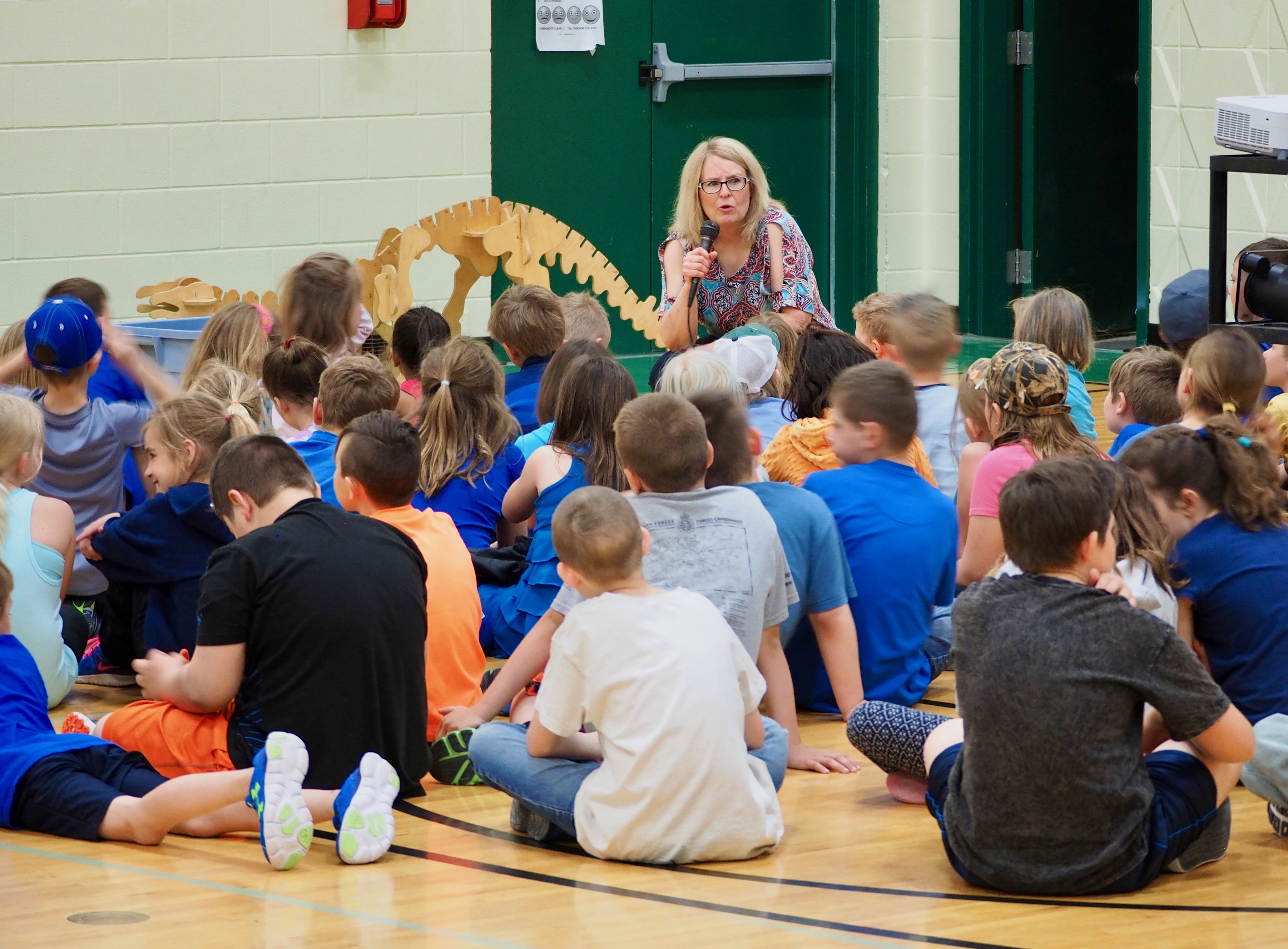 #5– Trip to Waterton Lakes National Park, Alberta 
Phenomenal trip although the snow in May took us by surprise! (Yes, I am wearing about six layers of clothing here!)
#6 – Meeting my cousin Vern (former rodeo champion) for the first time
Vern now works full time as owner/hat maker at Gold Spring Custom Hats Ltd.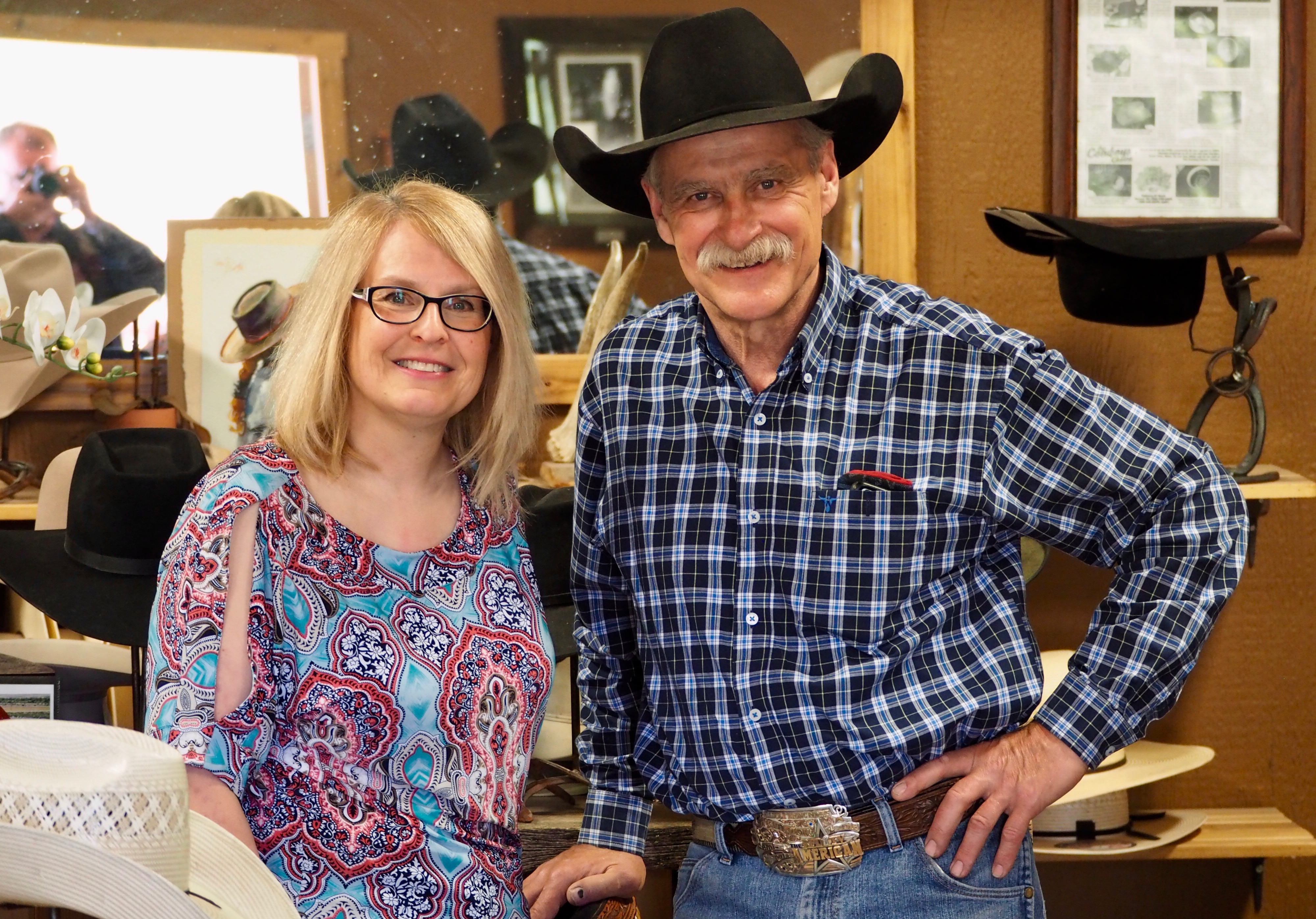 #7 – Trip to southwestern Saskatchewan 
At The Great Sand Hills.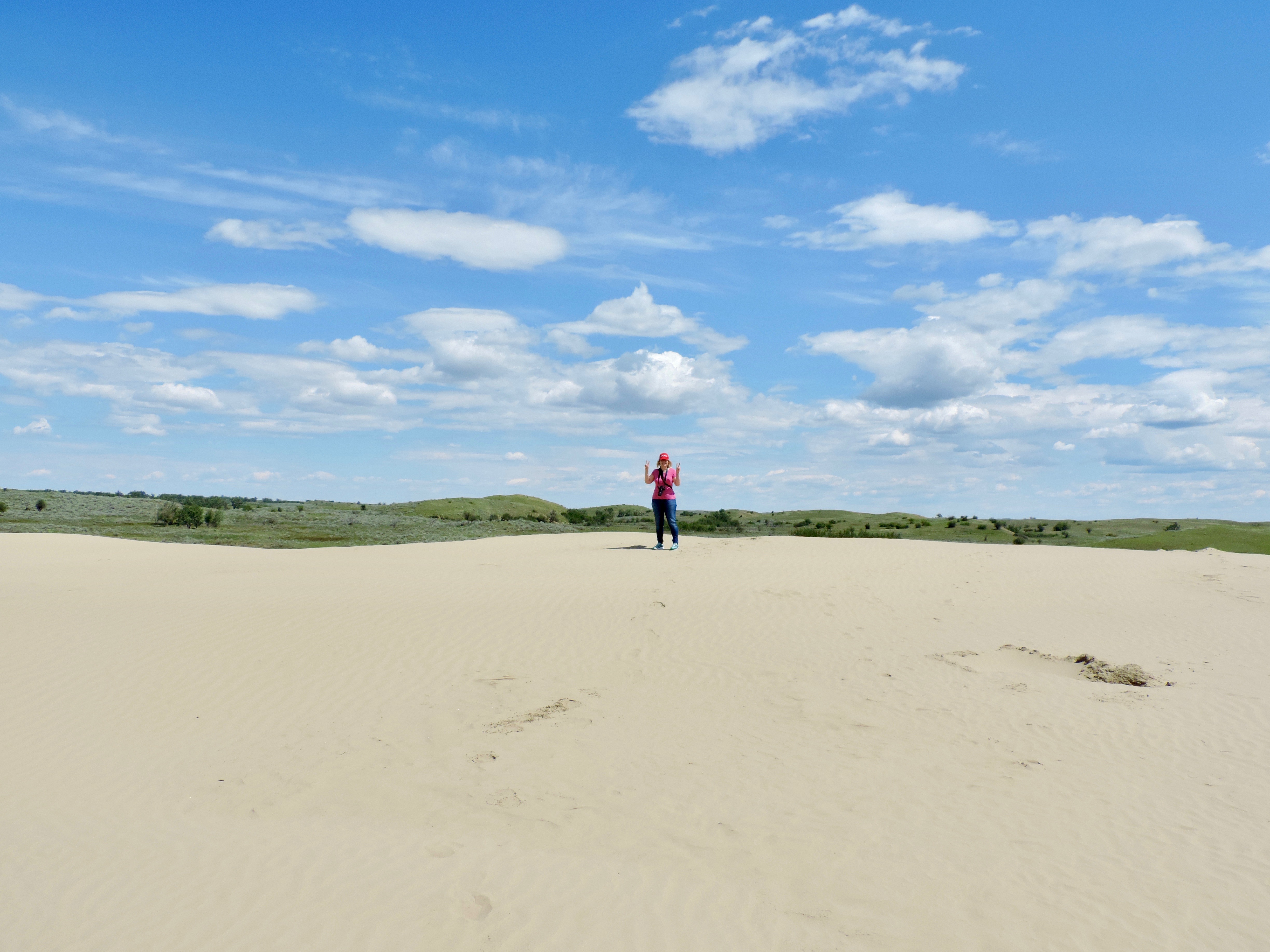 #8 – Photographing wildlife in Saskatchewan and Alberta 
Pictured is a Western Grebe adult and juvenile in the Quill Lakes area, Saskatchewan.
#9 – Photographing Saskatchewan scenery 
It is a common misconception that Saskatchewan is made up of flat wheat fields! Wowsers!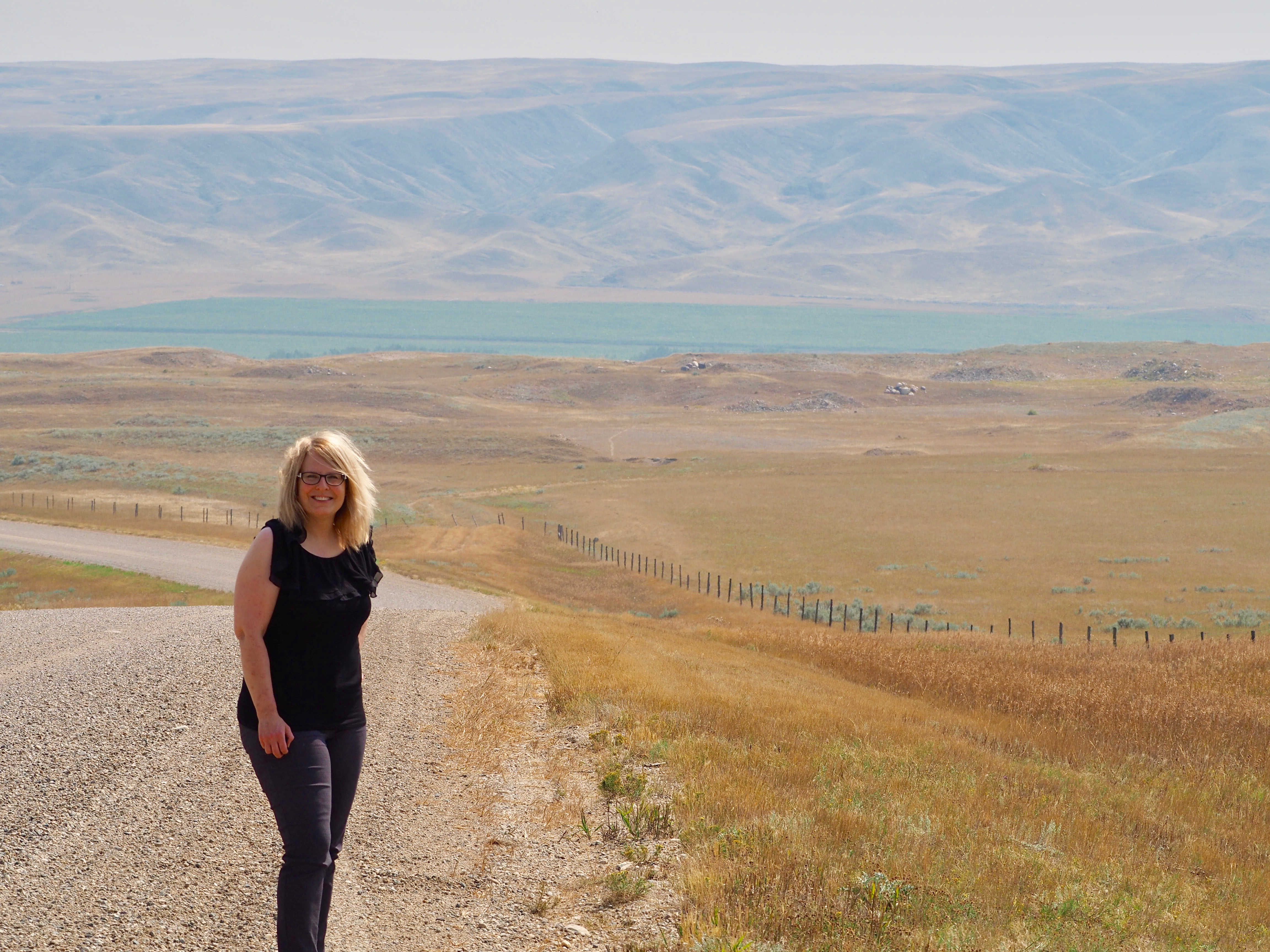 #10 –Attending CANSCAIP Sask Horizons Conference, Saskatoon 
Always fantastic to get together with other children's book authors! I enjoyed the keynotes of Edmonton author Marty Chan.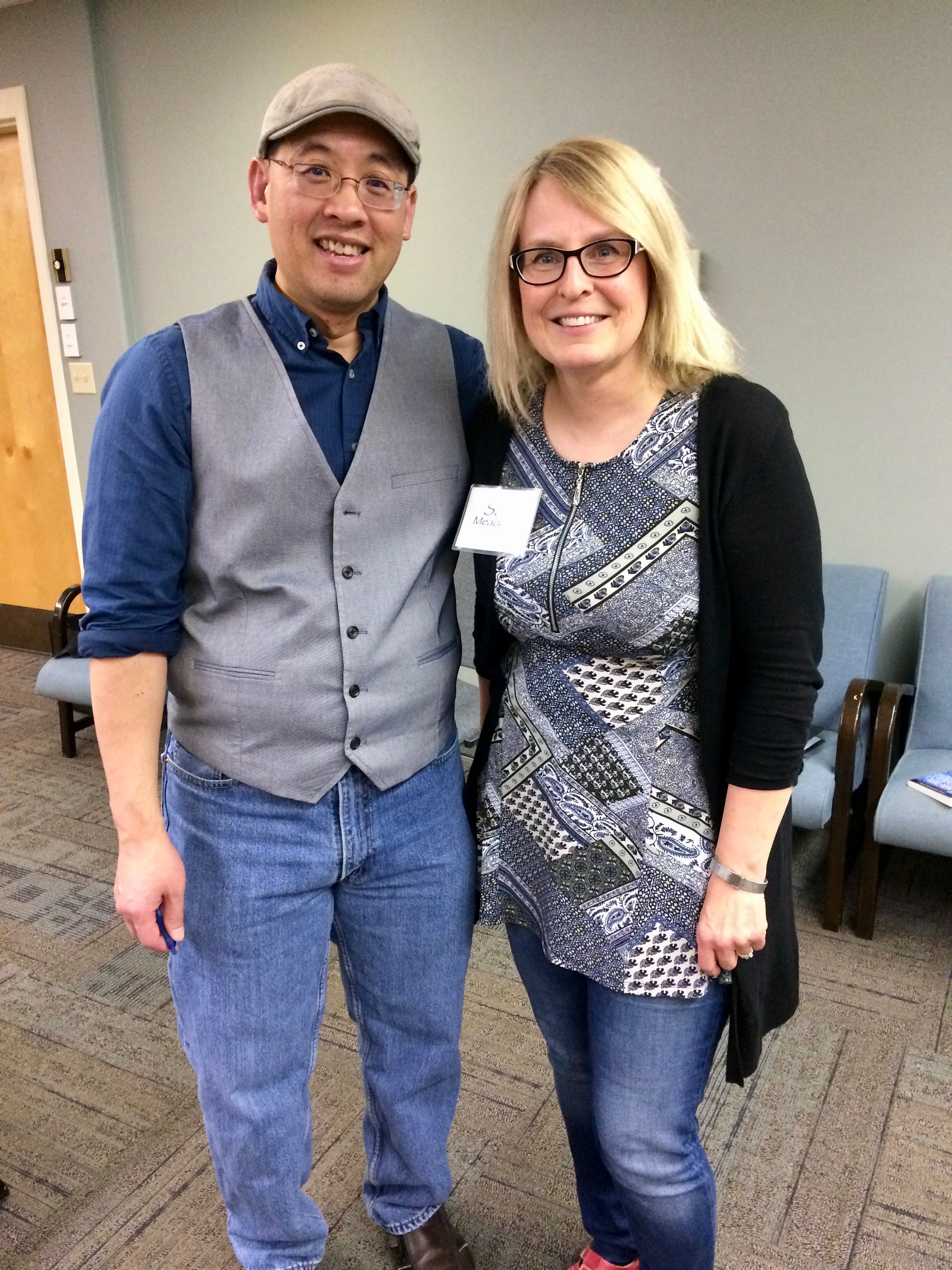 #11 – Placing first for my children's story "The Underdog Duck" and second for my song "Letting Go" at InScribe Christian Writers' Fellowship's national conference
With ICWF's President Ruth L. Snyder in Edmonton, Alberta.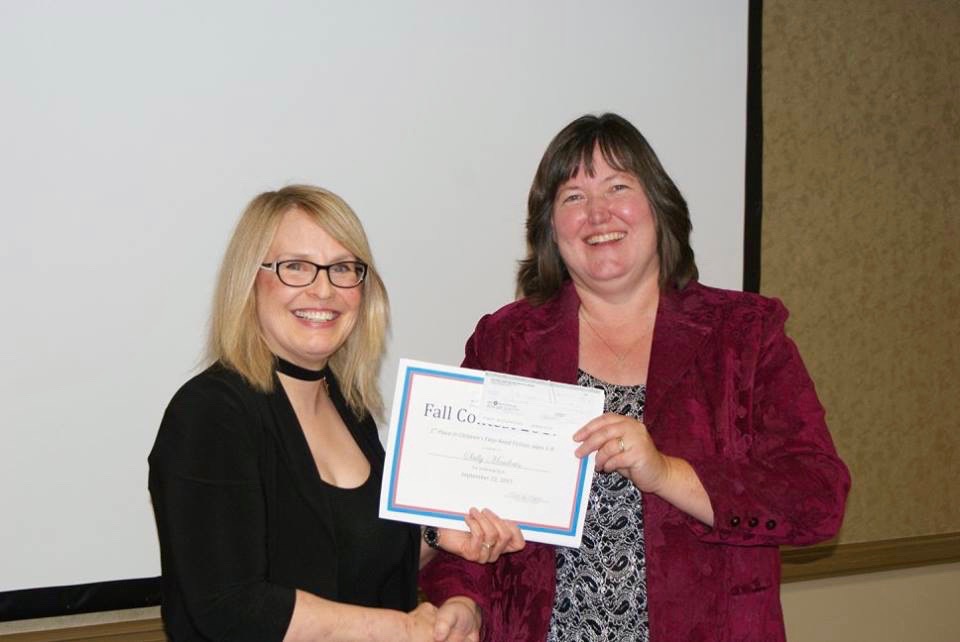 #12 – Hosting the launch of ICWF's anthology Christmas: Stories & More, Edmonton 
I was also the managing editor of this book. You can purchase it here.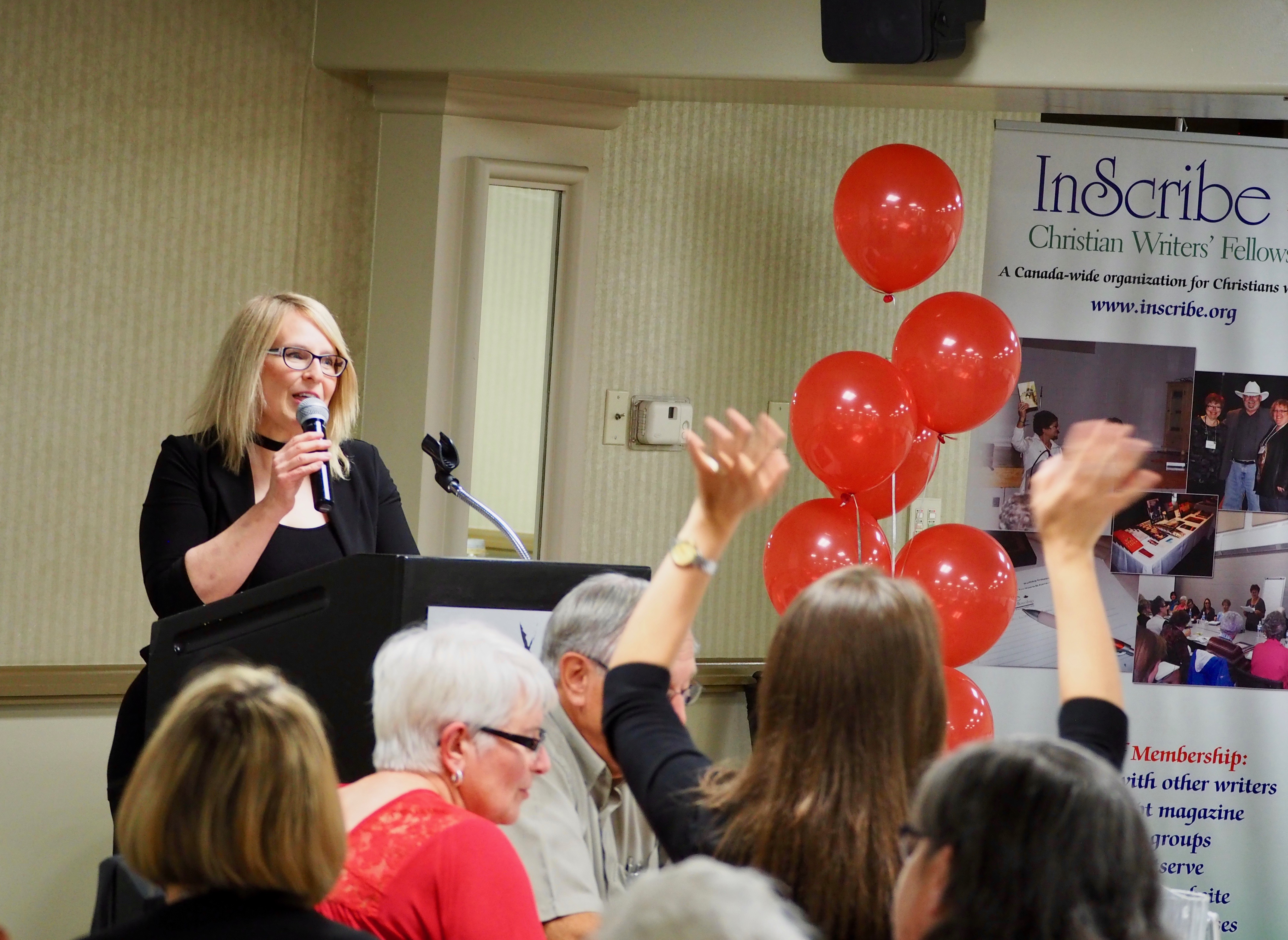 #13 – Trip to Elk Island National Park east of Edmonton, Alberta 
A great place to see buffalo up close and personal or snap a shot like this one!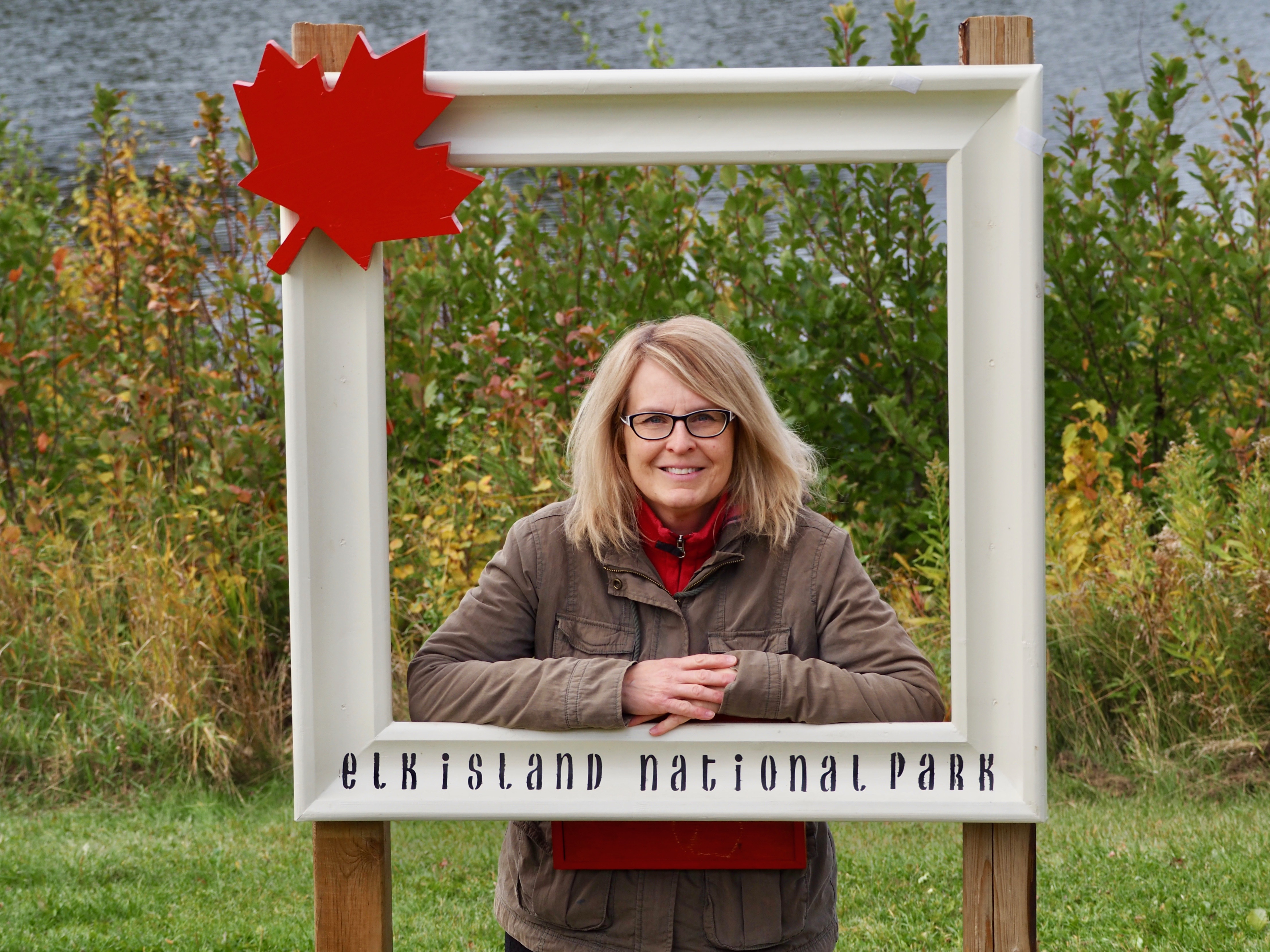 #14 – Being one of nine Saskatchewan songwriters chosen to participate in the Canadian Songwriting Challenge, Saskatoon 
In the studio recording "Saving Up Moments" with LA songwriter/producer Justin Gray.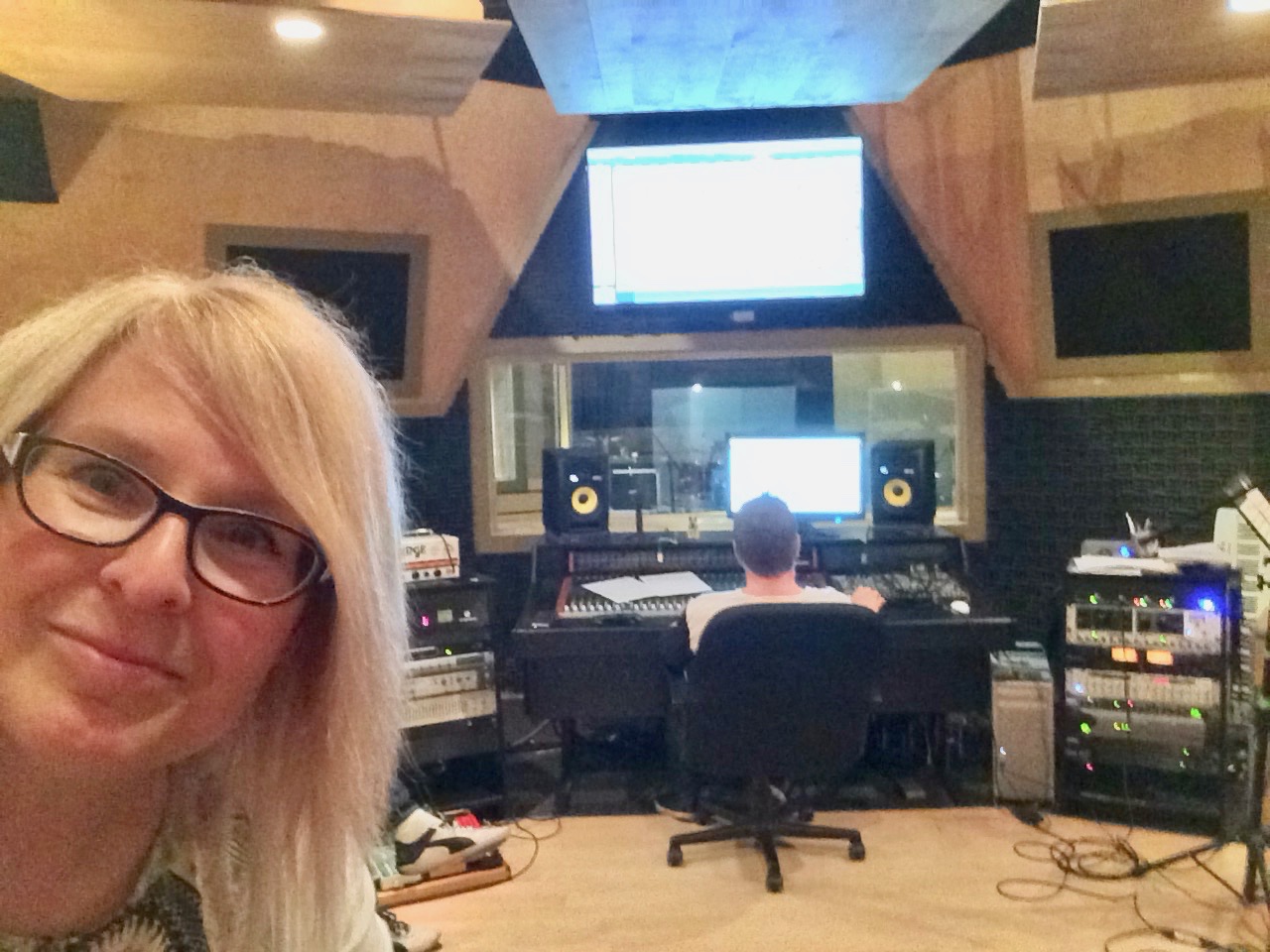 #15 – Having two of my stories published in Christmas with Hot Apple Cider 
With That's Life! Communications publishers Les and NJ Lindquist at a Saskatoon book signing.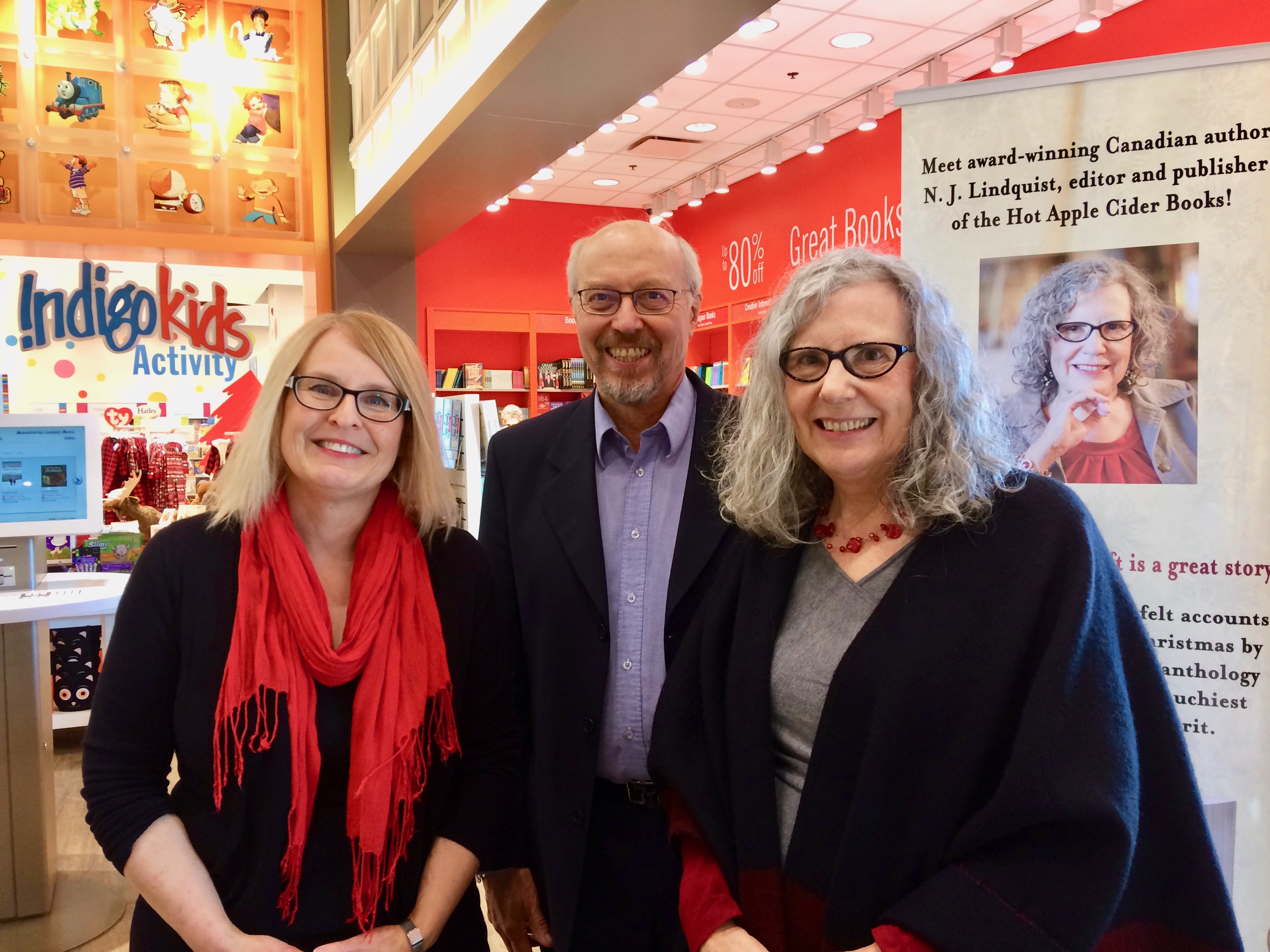 #16 – Publishing my first photographic calendar 
I have been very encouraged with the response to this limited-edition 2018 calendar. You can purchase a copy here.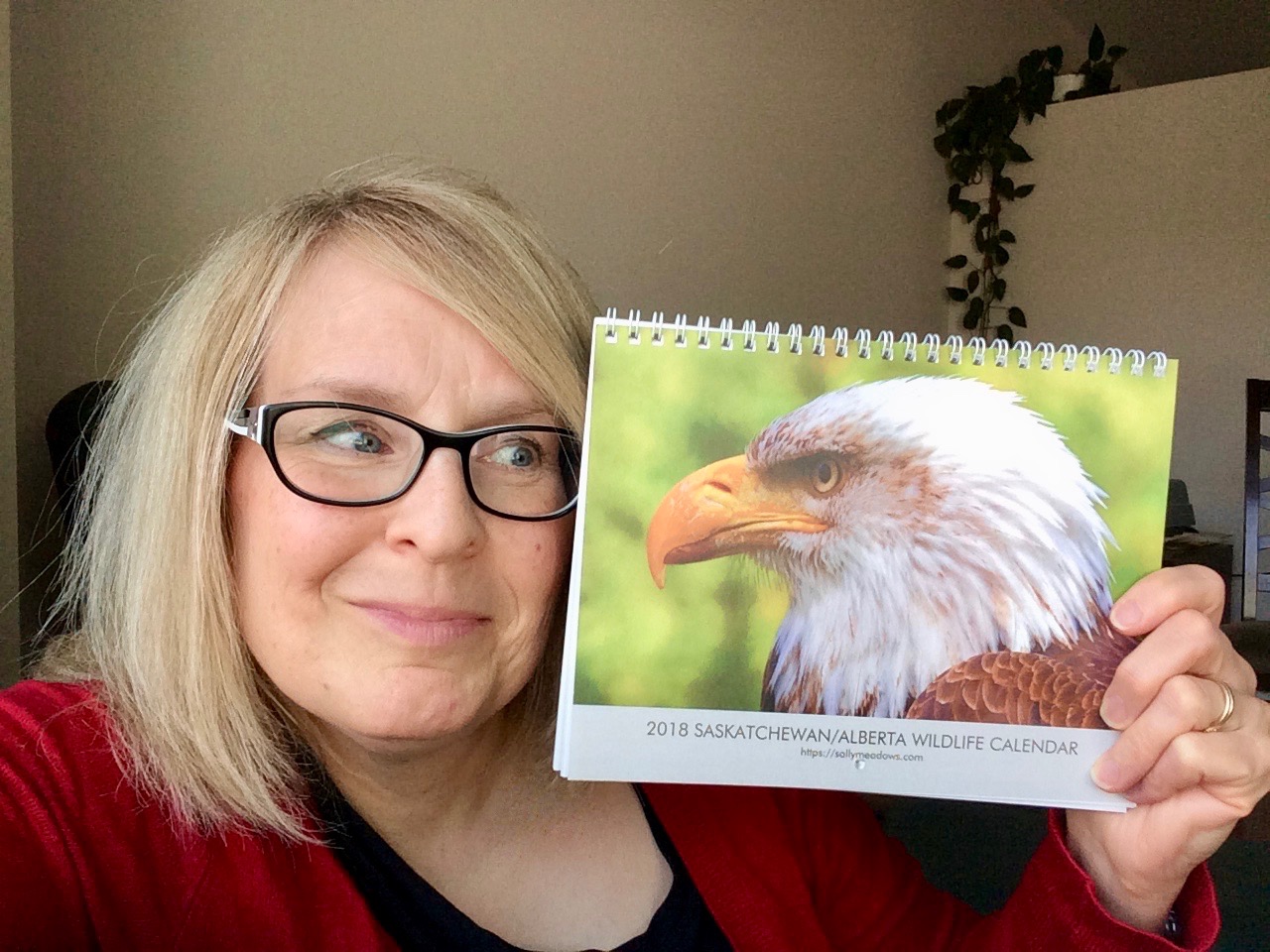 #17 – Celebrating my 30th wedding anniversary 
With my husband Jeff. Enough said!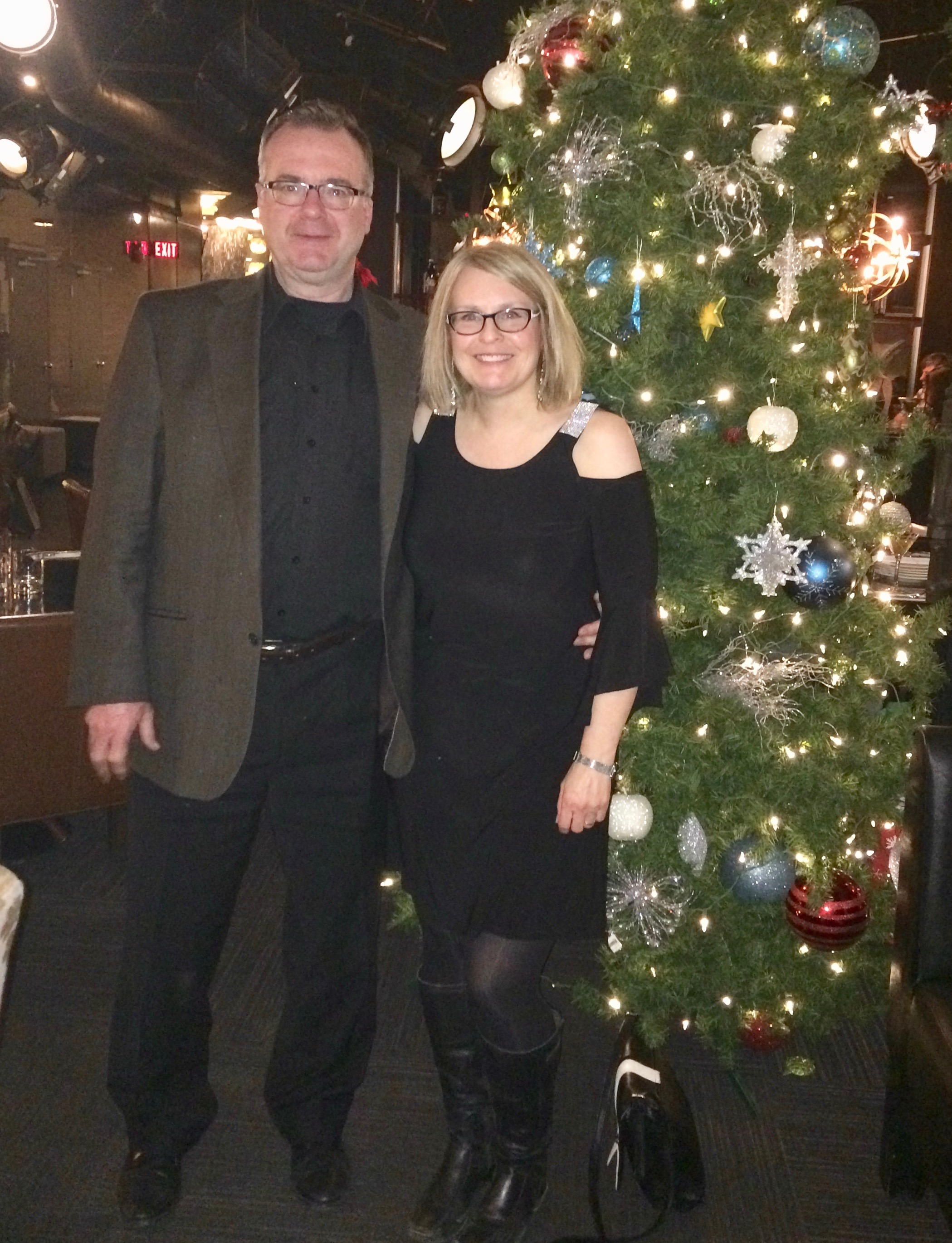 Your turn! What were your most memorable moments of 2017? Please comment below!