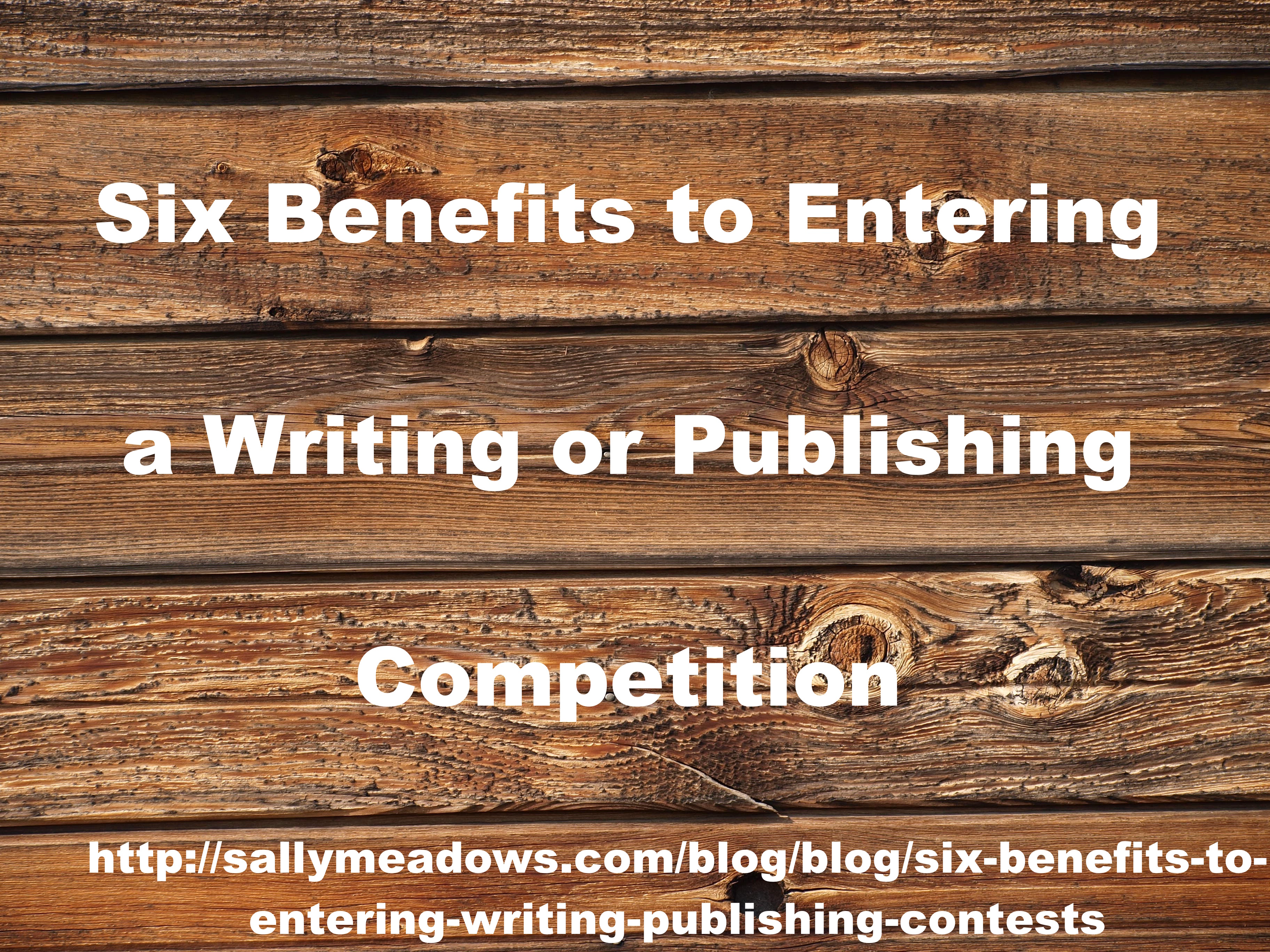 Here are six benefits to entering a writing or publishing contest.

1. GETTING IT DONE: There is nothing like a deadline to motivate you to finish up a piece you have been working on. Some writers struggle with getting things done, so having a clearly defined goal that must be done within a specific time frame can be invaluable to accomplishing your dreams.

2. BECOMING A BETTER WRITER: The only way to become a better writer is to practice the art of writing. Preparing a piece for a writing contest or to enter into an anthology is a practical way to grow in your skills of coming up with a good idea, developing and executing it, and polishing your writing through self-editing. 

3. DEVELOPING PERSEVERANCE: Developing perseverance is key to success. If you don't succeed, try, try again.  

4. IMPROVING THROUGH FEEDBACK: Many contests give you the option to receive feedback from the judges. Take their constructive criticism to heart and learn from it. Be encouraged by positive feedback and make concrete steps to improve in those areas you are not as strong in. Set new goals and put into practice what you've learned for your next piece.

5. MAXIMIZING THE RESULTS OF A SUCCESSFUL ENTRY: Placing in a contest can net you a monetary prize. Invest in yourself by turning your prize money back into your writing. And don't forget to include the contest name and your placement in your portfolio. Don't be shy to share your results on social media and/or your website!

6. RECYCLING YOUR WORK: Even if you don't place in a contest, there is nothing to stop you from rewriting or polishing up your piece and entering it in another publication call or contest. Never, ever throw away a piece you have written! What might not have worked in scenario A may be perfect for scenario B, although you may have to come at it from a different angle.
The secret to getting published and winning competitions is simple: 
Work hard on your craft to be the best you can be, and keep entering your work into contests and publisher calls for stories!
Click here to see the results of entering my first children's book The Two Trees into the Writer's Digest Self-Published Book Awards.
 
If you have any other suggestions for benefits to entering publication or writing competitions, please comment below!