Wow! 2015 has been truly memorable, as I close in on nearly three years of full-time music and writing ministry! God has been so good as He has opened doors to new, sometimes unexpected opportunities, and closed doors that were not for me. It has been a blessing (and sometimes a challenge) to listen carefully to His voice; and to remember to keep Him at the centre of all I do. 
  
Here are my greatest blessings and challenges of 2015. 
  
Creating a new website: After a few years of frustration with managing my website arms length, I scrapped my old website in 2015 and created a brand new one with Bandzoogle. I am delighted with the results, and although it took a lot of hours and is still being fine-tuned, it was a blessing to finally have a website that includes many of the features I most desired, and which I can manage with minimal frustrations. 
  
Publishing my first children's book: In April of 2015, I released my first children's picture book, The Two Trees. This opened a new chapter in my journey, travelling to schools all around Saskatchewan to talk to students in grades K-4 about autism, bullying, and the importance of being a good friend; and with a whole lot of fun science-related hands-on activities thrown in to boot! I am so grateful for the support of the Saskatchewan Writers' Guild and its funders for many of these events; and I want to thank all the schools and other organizations that warmly embraced the message of the book, in support of families with one or more children on the autism spectrum.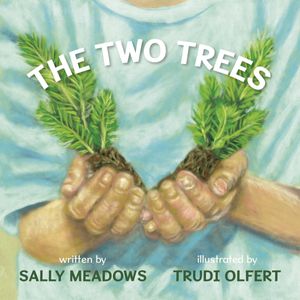 Being accepted into multiple anthologies: When I first started getting more serious about writing stories and submitting them into publications and competitions in 2011, one of the goals I set for myself was to get published in the next installment in the Canadian bestselling Hot Apple Cider series. There was one problem: at the time, there were no plans in place to publish another volume! So in 2014, when a call went out for submissions to Hot Apple Cider With Cinnamon, I was delighted to write and submit my story "From Heartache to Heart Restored." Also in 2015, my story "God Speaks: In Step With the Word" was accepted and published in InScribe Christian Writers' Fellowship's anthology 7 Essential Habits of Christian Writers, an Amazon bestseller. Finally, my story "A Music Miracle" was published in Saskatchewan author Nyla Ditson's anthology of Glory Stories.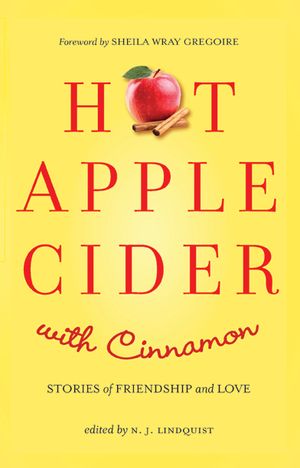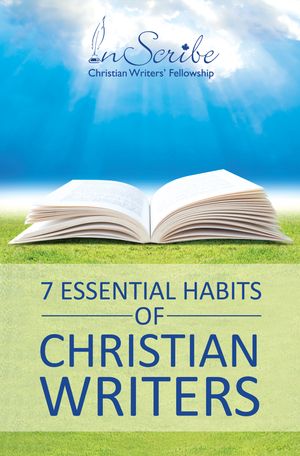 Publishing my second children's book: In October of 2015, I released my second children's picture book, Beneath That Star. This is a faith-based book that is set around the time of Jesus's birth and is based on the song ("Beneath That Star") I wrote for my Christmas CD Red & White. I am grateful for all the support I have received from reviewers across Canada. A highlight for me was to read an excerpt from the book on Arts Connection, a weekly broadcast that examines the intersection of faith, arts, and the Canadian culture. You can listen to that broadcast here.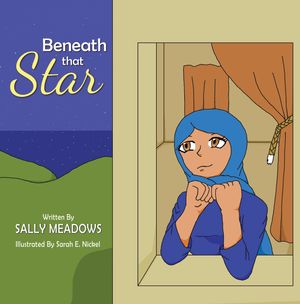 Receiving professional recognition: My short story "The Passport" placed second in the annual Tisdale Writers' Group Writing Contest, open to all Saskatchewan residents. My children's picture book The Two Trees was considered for the US's Dolly Gray Award in Children's Literature, which recognizes excellence in books that portray characters with a developmental disability in a positive way. Although The Two Trees did not win the award, it will receive recognition in 2016 at the biennial conference of the Division on Autism and Developmental Disabilities (DADD) of the Council for Exceptional Children (CEC), the international CEC convention, on the DADD website, the Dolly Gray Award Facebook page, and the Dolly Gray Award website.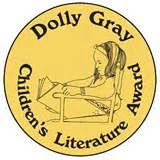 Attending the Prairie Horizons CANSCAIP Conference: The only conference I attended this year was this biennial conference for the Canadian Society for Children's Authors, Illustrators, and Performers, Prairies division, held in Lumsden, Saskatchewan. What a delight to meet so many other talented authors from across Canada! What was really cool, was that I wrote a blog about my experience (click here) that I subsequently reworked for a (paid) article in the December 2015/January 2016 edition of Freelance, the magazine of the Saskatchewan Writers' Guild. Not only that, I also got paid for the first time for my photographs that accompanied the article. Hello, new income stream! Looking forward to doing more in 2016!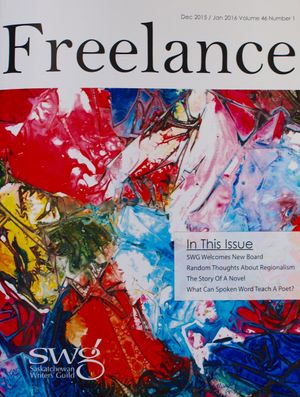 Sharing my music at Christmas concerts: Despite my focus this year on writing, book launches, school readings, and signings, I am grateful that I managed to sneak in a few live music performances during the holiday season. I was delighted to introduce my two CDs Red & White and Turn the Page to whole new audiences! The two highlights for me were opening for Infinitely More at a house concert in November and my own Christmas concert in December. At the latter event, I was thrilled by the response to my new children's book Beneath That Star when I read it in its entirety for the first time in public!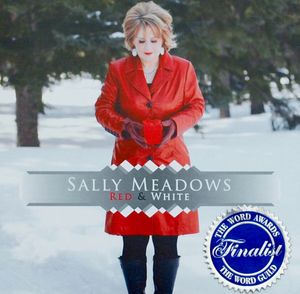 Vacationing in Saskatchewan: For the first time in at least a few years, my husband and I stayed the entire year in our home province. While I missed travelling beyond our borders, it was a great opportunity to visit places we haven't been to for years, as well as explore new areas of the province too. We had some great photo opportunities! 
  
Attending a new church: It was exciting to heed God's call on our lives to come alongside close friends of ours to plant a new church this fall. It was also very challenging in many ways. Nonetheless, with the Lord in charge, we were able to conquer the crises, and are looking forward to what He is going to do with this new church in the New Year! 
  
Becoming an empty nester:  Even while my kids were still very young, I dreaded the day that they would leave. My older son has been living on his own since 2013 and my younger son got married just before Christmas 2014. So in 2015, it was just my husband and me. It has not been an easy adjustment, with many tears and a long period of feeling out of sorts, but as the dust has settled over the course of the year, we have finally adjusted to our new normal. 
  
That's about it for 2015! As we close out the year, this is my prayer for you and for me: may we always remember that when we keep our eyes focussed on Jesus, the Lord will do infinitely more for us than we could ever ask or imagine. God bless!