It may have been a year that continued to turn our lives upside down, but 2021 was nonetheless memorable for me in many ways. Here's my year in review. 
In January, I took a free five-day workshop with Christian artist/entrepreneur Matt Tommey called "Artist Rise-Up Masterclass," and was inspired to write new three songs, including "Rise Up" currently being professionally recorded and scheduled for release to radio in early 2022. Click here to hear my acoustic version on YouTube. 
I also started writing a four-part column for InScribe Christian Writers' Fellowship magazine Fellowscript called "Wide Open Spaces." 
In February, I joined Matt Tommey's Created to Thrive Program. During my year-long membership, I met and became friends virtually with artists of all genres—musicians, writers, and visual artists—from around the world. 
In March and April, I continued to grow my skills and create products in shell art, decoupage, paper art including custom cards, pressed flower art, and stamp art for the May tourist season opening. While some seasonal venues did not work out as well as I had hoped, as of December 31/21, my products are available year-round at Wendy Johnston Pottery and Art Effects Fine Craft Gallery, Glass Roots Gallery, and Tidewater Books.
Shell Art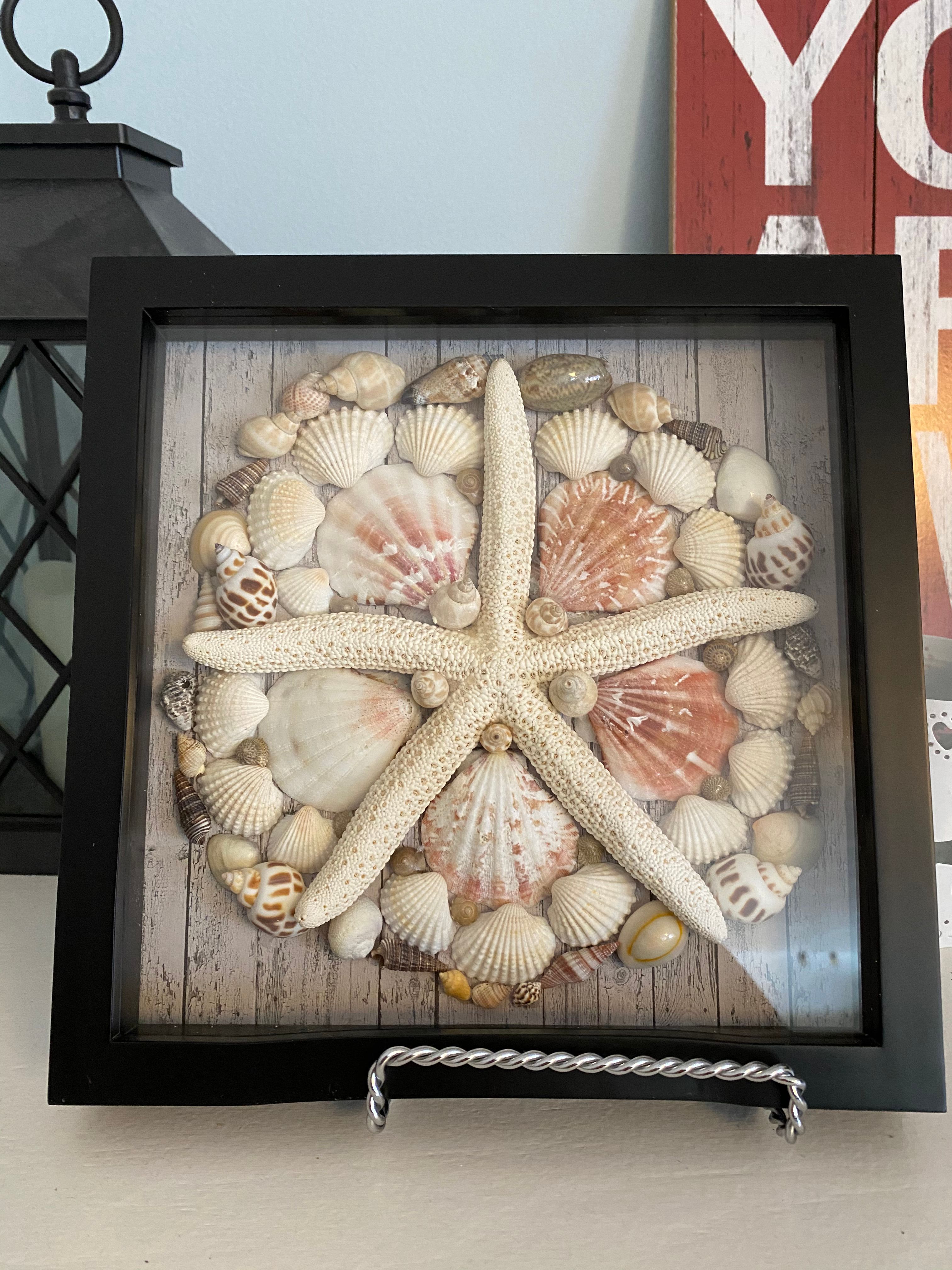 Decoupage on Jars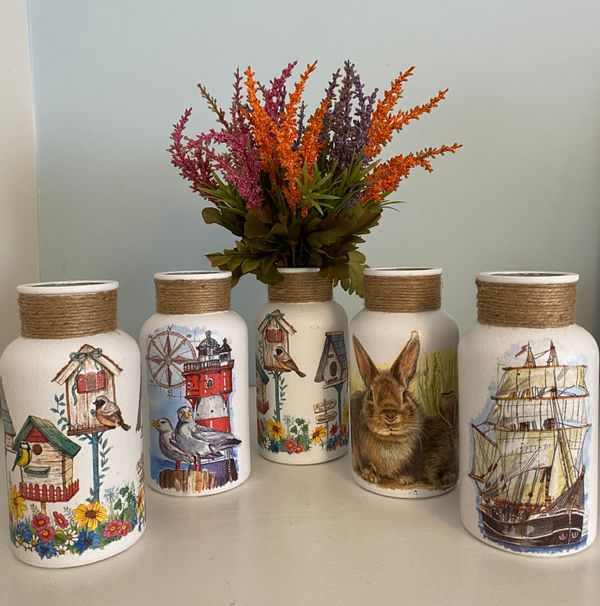 Custom Cards (Valentine's Day Cards for Book Lovers)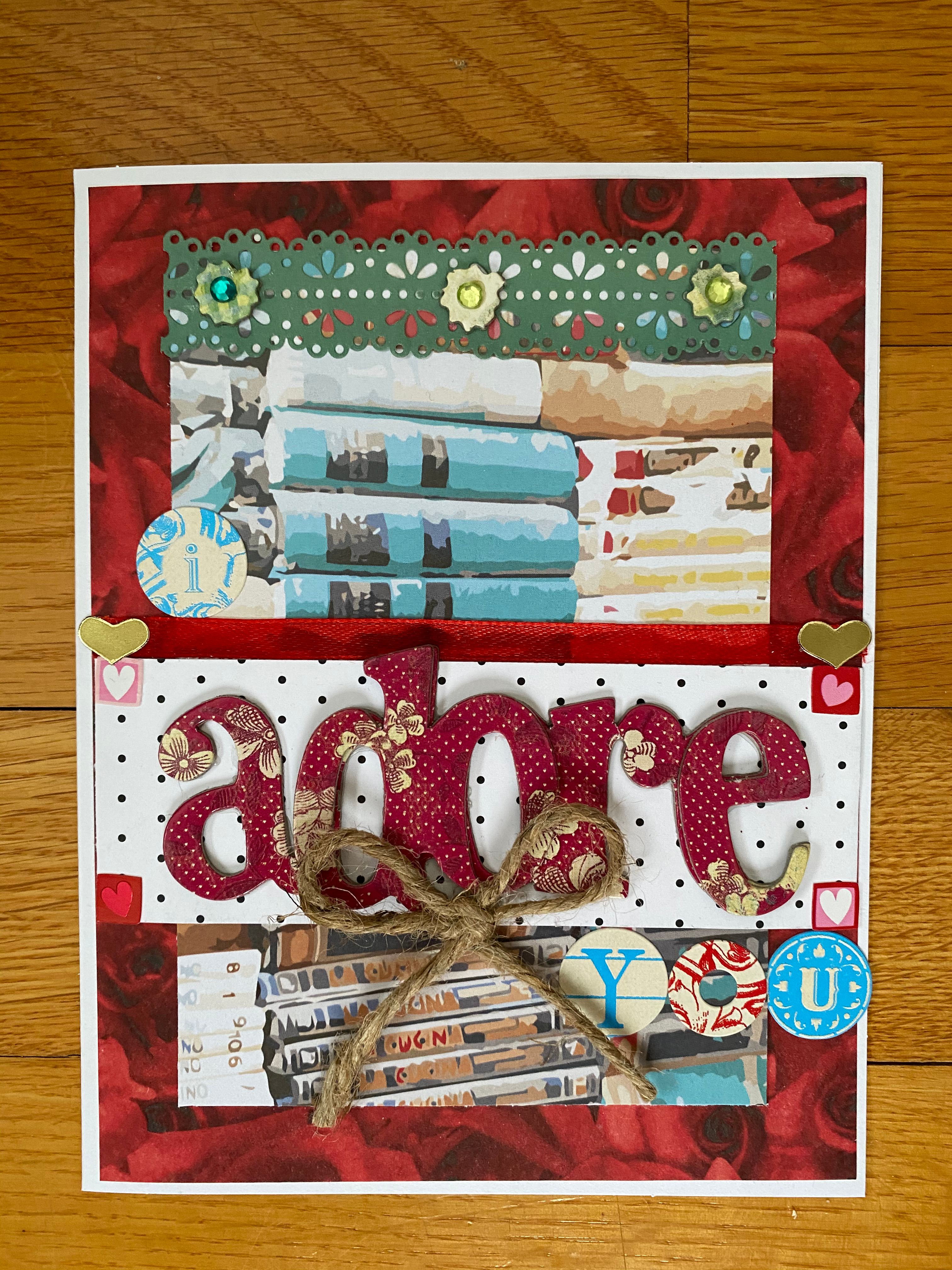 Pressed Flower Art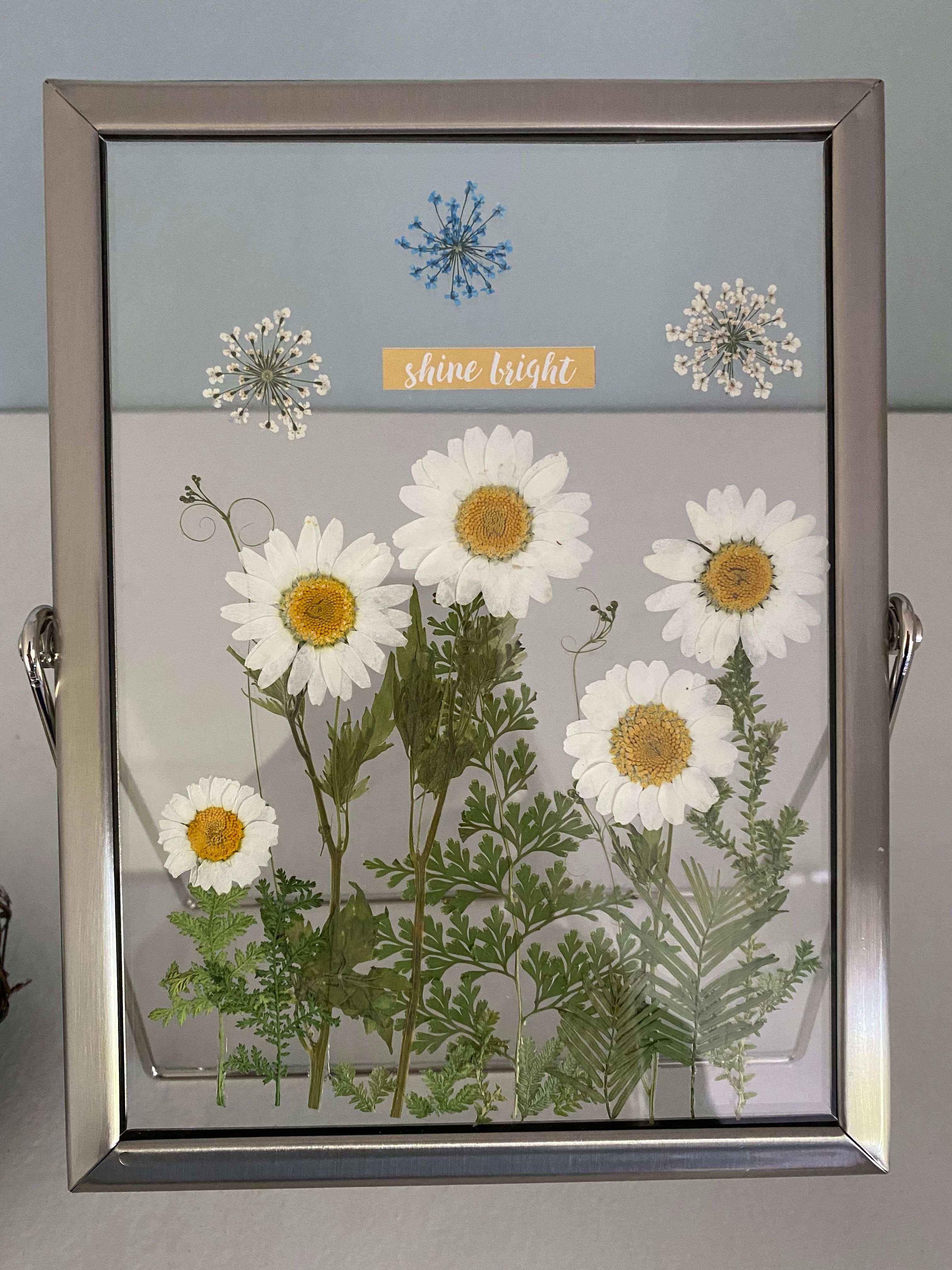 Pressed Flower Bookmarks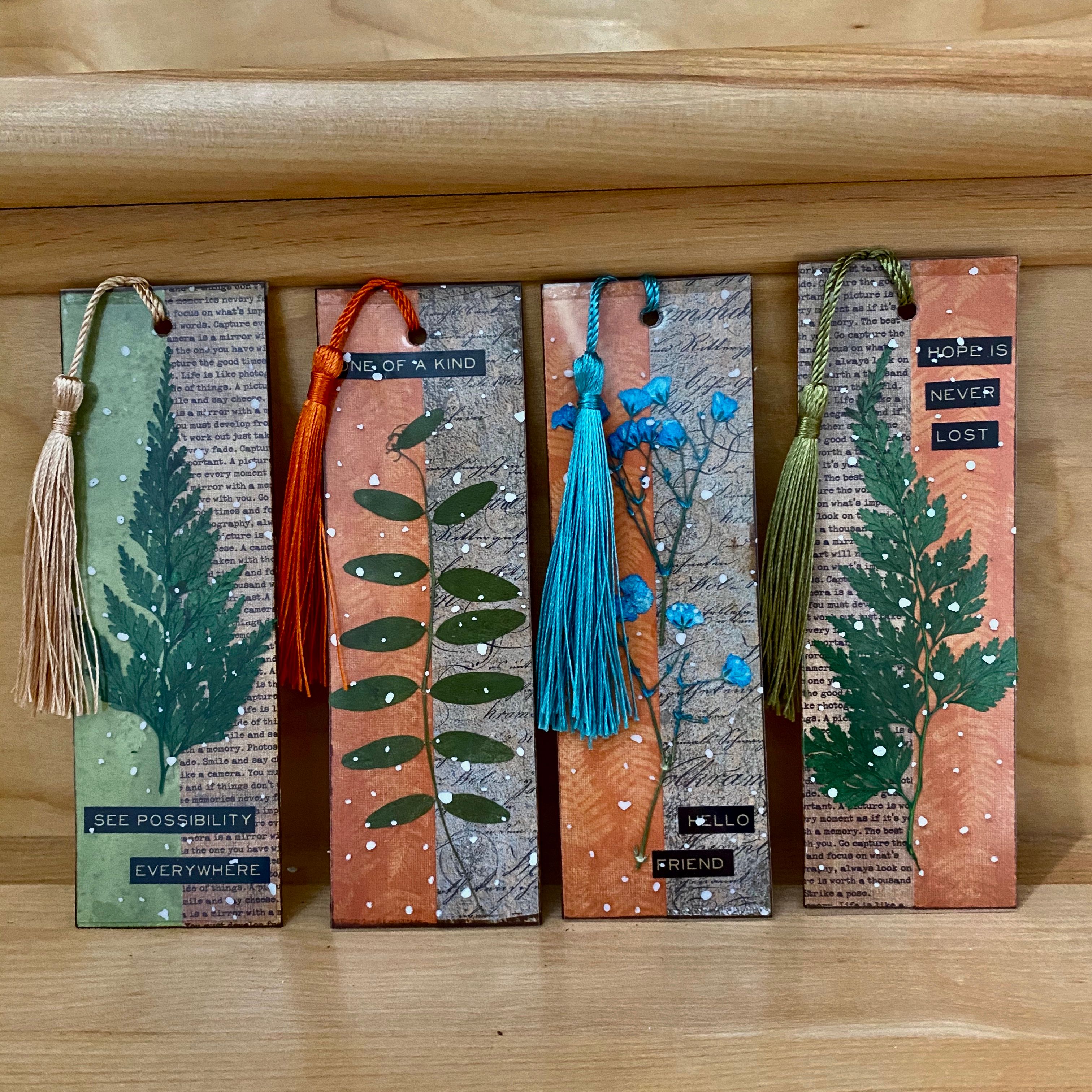 Stamp Art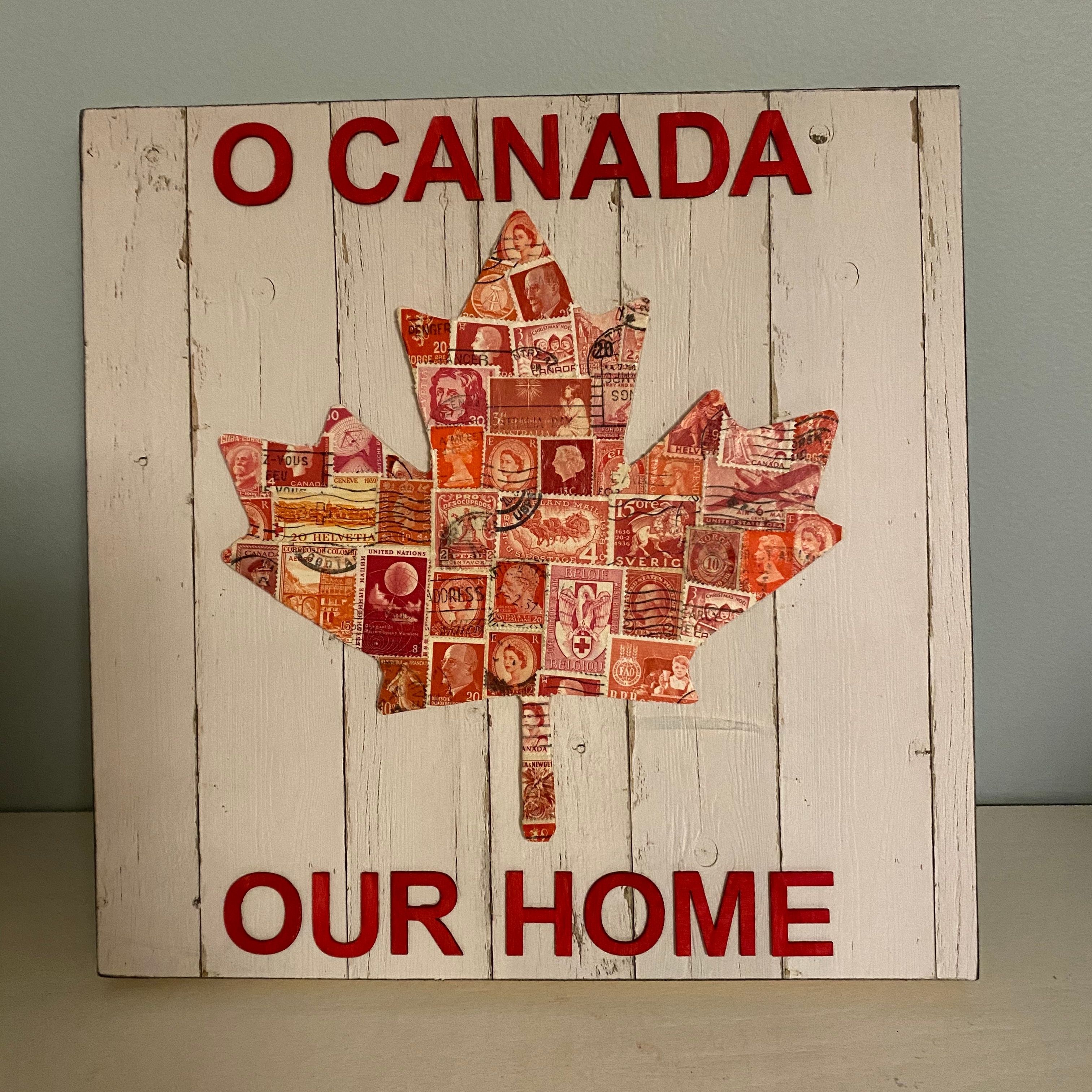 In May, I took a number of courses including "Your Social Media Bootcamp" through Creative Live and "Basic Botanical Pressing Techniques" through Domestika. 
We also completed our master bath renovation in our new home, which started back in October 2020 when the toilet tank cracked and flooded the bathroom with damage to the first floor ceilings.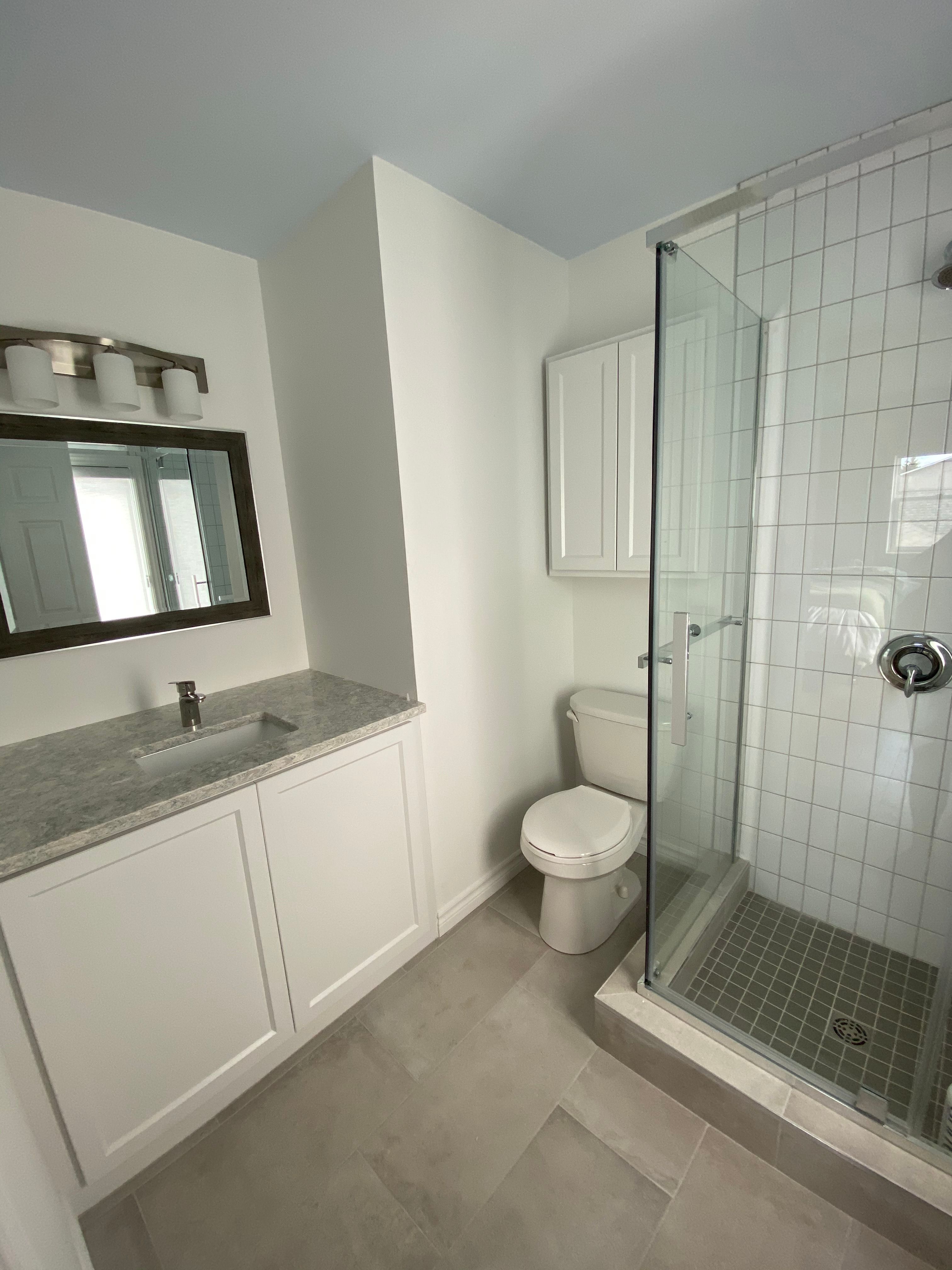 In July, I took part in Camp NaNoWriMo, writing over 10,000 words and spawning first draft manuscripts for a number of children's books/stories and a memoir. 
In August and September, I attended and presented at Write! Canada, and co-founded the Atlantic Christian Writers' Group through The Word Guild with my friend and fellow writer Bobbie Ann Cole. 
In September, our puppy had his photo shoot for the upcoming Tails of the Chocolate River photographic book, a fundraiser for our local SPCA, photographed by the amazing Tracy Munson.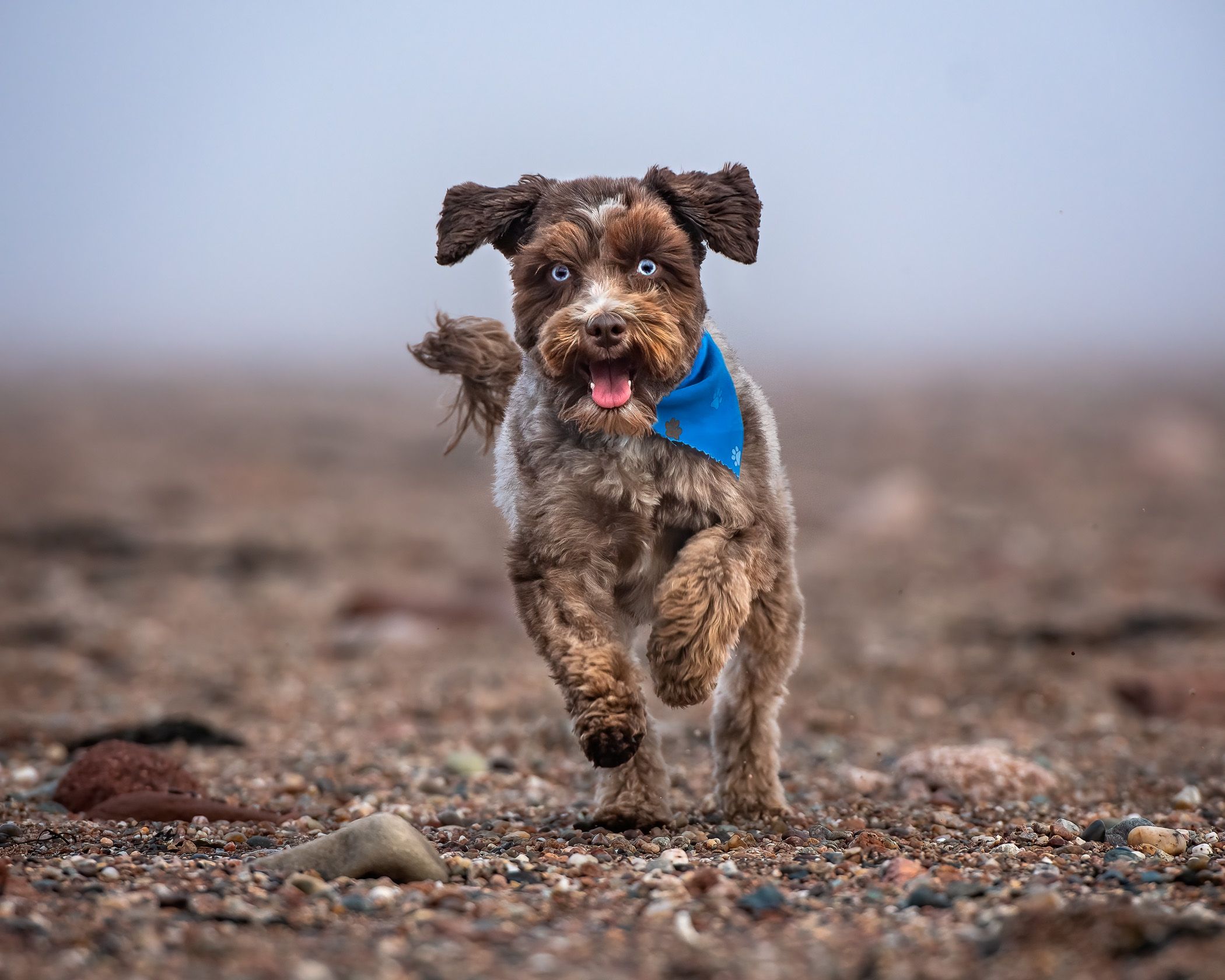 I also took a Creative Live course on Podcasting for Crafters and Makers which got me thinking about starting a podcast. 
In October, I had my first (and as it turns out, only) virtual author presentation for 2021. I attended the InScribe Christian Writers' Fellowship fall conference (virtually) and found out that I placed second in the Creative Non-Fiction and third in the Children's Story categories.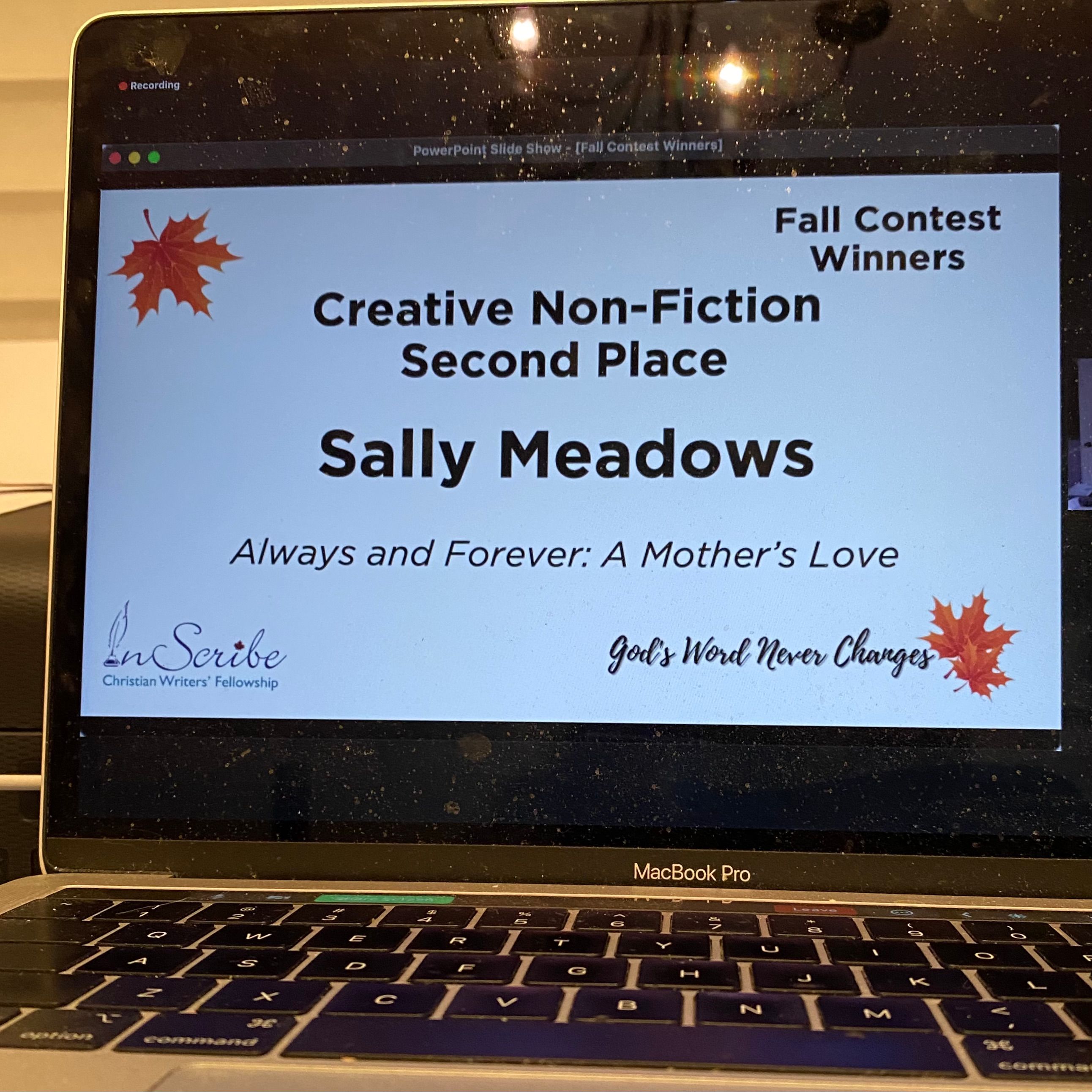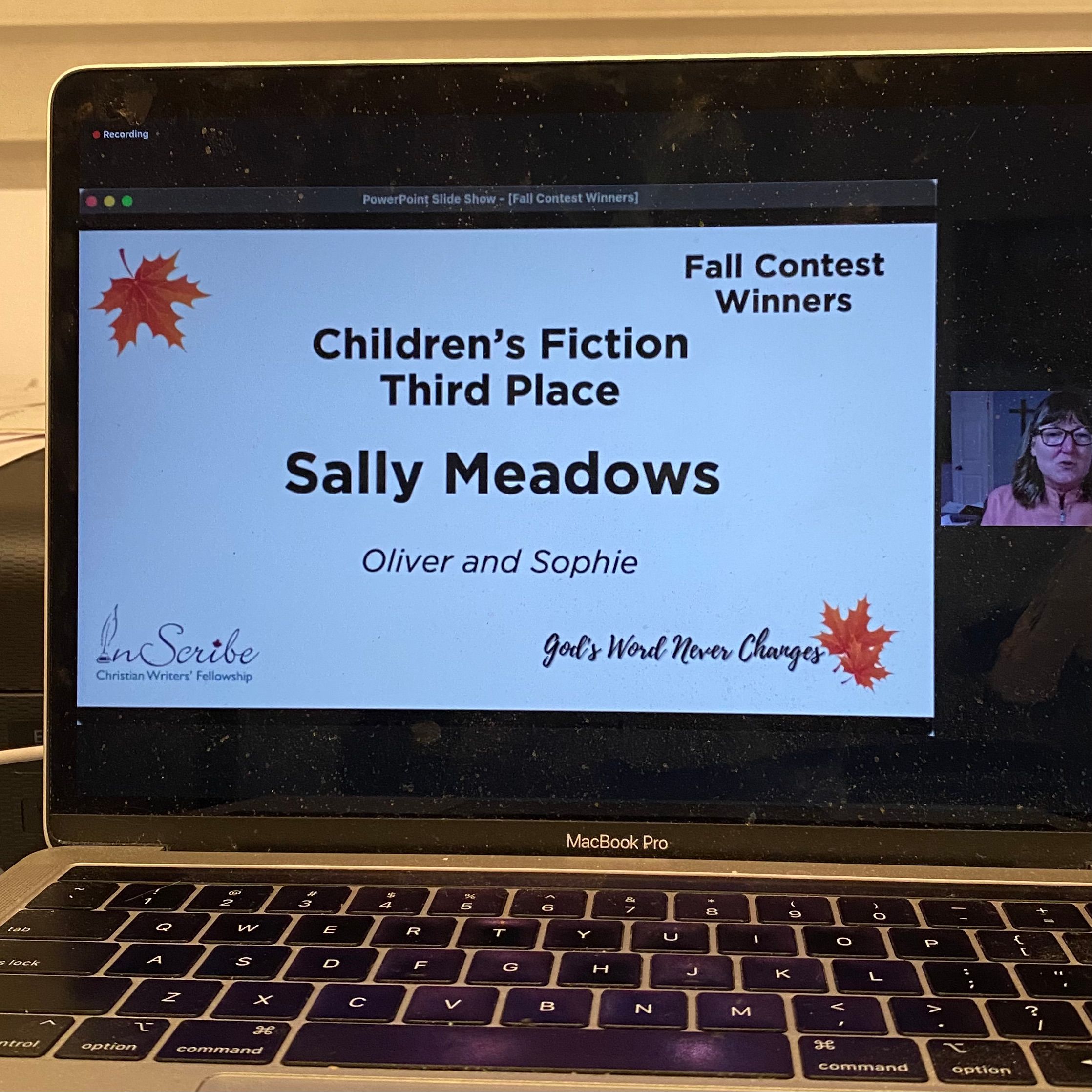 In November, I set up my Etsy shop The Arts Explorer Store, with three phases in mind: phase 1 includes tools and supplies for paper crafting (ongoing but eventually phasing out), phase 2 consists of things I have made using paper (ongoing), and phase 3 consists of my own original products and images using a wide variety of art techniques (starting in 2022).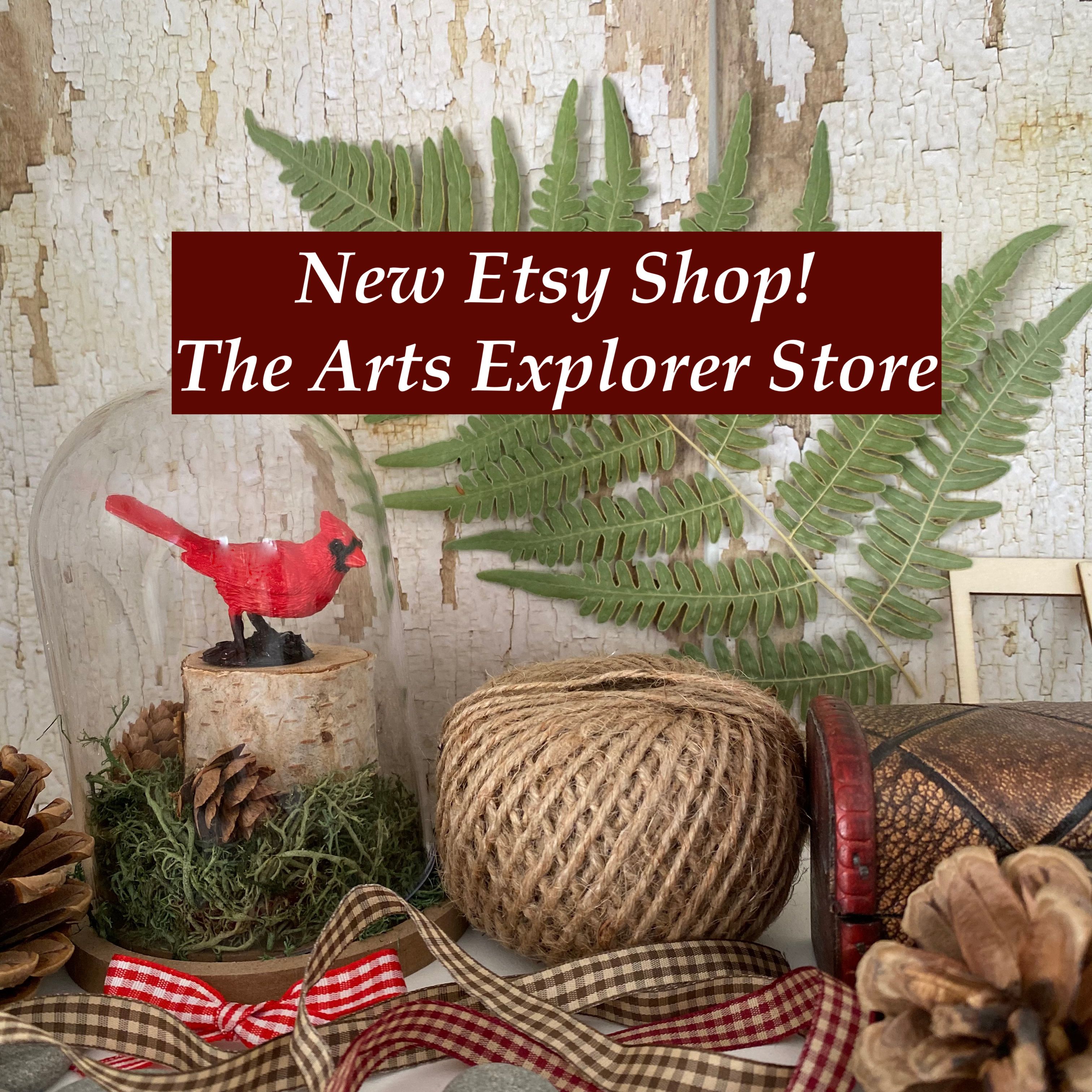 In December, I played live music for the first time virtually for our Christmas party for our Atlantic Christian Writers' Group. 
My word for 2021 was "home." It was a year focussing on, and getting used, to this new province and this new house I now call home. It has been anything but smooth sailing, but I believe the Lord gave me this word to keep me focussed and a way to get a measure of peace during tumultuous times. 
My Scripture for 2021 was "I find myself standing where I always hoped I might stand--out in the wide open spaces of God's grace and glory, standing tall and shouting His praise" (Romans 5:2, The Message, modified to personalize). 
Again, this was a God-given Scripture to help me hone in on what was important for me in 2021. I started the year off strongly with the writing of three new songs ("shouting my praise") but admittedly may have got off track as the year progressed. Nonetheless, 2021 gave me a burst of creativity that has helped clarify God's purposes and plans for my life despite numerous starts and stops as I tried out many different things. 
The biggest realization that came to me in 2021 was that what worked for me before vocationally was no longer going to work due to world circumstances, in this season, and in this geographic location. 
So 2022 will indeed be a new year for me as I segue into new projects, deeper dives of existing strengths, and how, after a year of exploration, God is going to put it all together for me spiritually, professionally, and personally. Can't wait to see how 2022 plays out!
If you would like to keep up with all my news, and get a FREE digital copy of my debut CD Turn the Page, click here and then on the FREE MUSIC CD button.
Click here to follow me on Instagram.
See you in 2022!