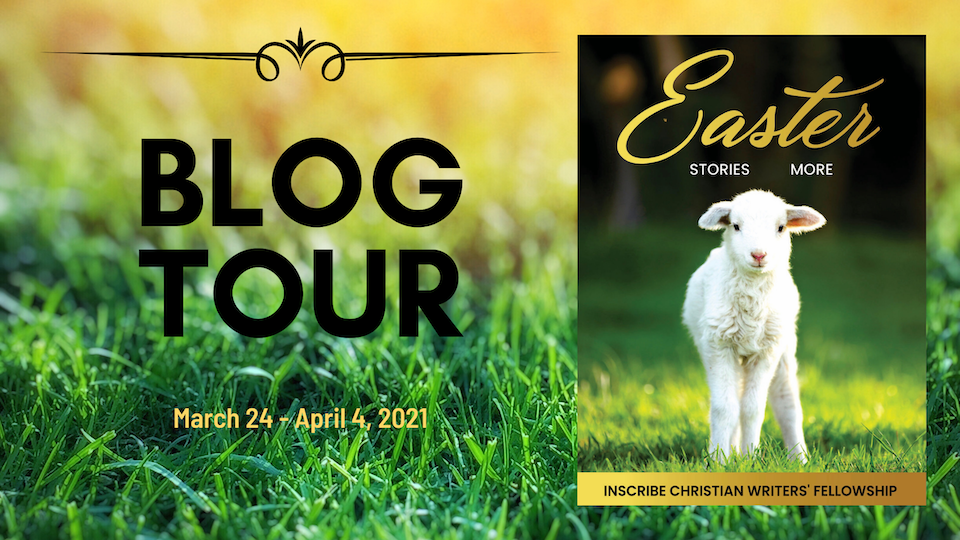 I don't know about you, but 2020 was a challenging year for me personally (click here to read about my story from the beginning) that spilled over into my vocational life. The result was a lack of productivity I have rarely experienced since I started writing and creating music full-time eight years ago. But when the call went out for contributions to the latest InScribe Christian Writers' Fellowship anthology, Easter: Stories & More, I knew it was an opportunity to step out of my immobility and step up to the plate. 
I am delighted that two of my short fictional stories and two of my photographs were selected to be part of this second book in the series. (The first was Christmas: Stories & More, for which I was the managing editor.) Both of my stories in this new volume were written specifically for this Easter anthology. 
I write in a variety of genres, but one of my niches is writing short fictional stories. My fictional stories almost always have a kernel of truth in them; while the size of the kernel varies—how much is actually based in fact—the idea or concept for the story often stems from something I experienced, or heard about, in real life. 
"The Placement of the Cross" is a story that many teachers, or anyone who works with children in a secular setting, might relate to. There is always a moment—or for some, more than one—in your career, where you have to make a snap decision as to whether you will share the gospel with a child when opportunity strikes, or to keep quiet about your faith because of fears of repercussions. This is such a story. 
As I mentioned above, 2020 has been a difficult year. In March, my husband's and my plans to travel to and explore the east coast with the possibility of moving there, were thwarted by the arrival of COVID-19 (click here to read). I had already done a lot of research about what our journey would look like: the highways we would take, where we would stop, and what we would do on the way. I used some of those details when I wrote my story "Precious Moments In An Unprecedented Time" as I used my imagination to create a story as to what it would be like travelling across Canada in the midst of a pandemic. Little did I know at the time, this story would, at least in part, mirror my own journey across Canada months later (click here to read more). 
Easter: Stories & More is a beautiful anthology of short stories, poems, images, and more that I hope you will consider buying as a gift for yourself or a loved one. Especially now, as the pandemic continues to devastate people's lives, we all need the hope and light that these wonderful Christian writers bring us through the art they create through their words. You can purchase your copy here (I have limited copies) but you can also purchase a digital or paperback on amazon by clicking here (Canada) or here (elsewhere). 
I encourage you to join us on this blog tour by connecting with the other writers in this anthology. Here is a list of contributing authors where you can read about their own Easter memories and the stories behind their stories and poems. 
March 24 - Ruth L. Snyder https://ruthlsnyder.com/blog/ 
March 25 - Sally Meadows https://sallymeadows.com/blog 
March 26 - Eunice Matchett https://albertastoryteller.com/ 
March 27 - Lynn Dove https://lynndove.com/ 
March 28 - Pat Gerbrandt https://patgwriter.wordpress.com/ 
March 29 - Denise Ford https://walkingwithdustyanddee.com/ 
March 30 - Marcia Laycock https://marcialeelaycock.com/thespur/ 
March 31 - Bob Jones revwords.com https://revwords.com/ 
April 1 - Valerie Ronald https://scriptordeus.wordpress.com 
April 2 - Kimberley Payne https://www.kimberleypayne.com/blog/ 
April 3 - Marnie Pohlmann https://marniewriter.com/blog/ 
April 4 - Lynn Simpson https://lynnjsimpson.com/
My prayer is that you, or your loved one, is blessed by this book and these stories. 
Click here to follow me on Facebook. 
Click here to follow me on Instagram.